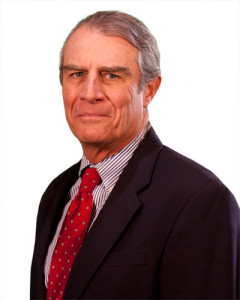 Robert Beucler es un acreditado especialista en la ley de bancarrota, habiendo recibido su primera especialización en 1990. El estatus que ha poseído Robert Beucler como especialista certificado en bancarrota por 23 años, lo ha apartado como uno de los pocos abogados elitistas a nivel estado con esta distinción y amplitud de experiencia en la ley y la bancarrota.
El Sr. Beucler has representado exitosamente a miles de clientes en quiebra durante este tiempo. Ha practicado la ley por más de treinta años y gran parte de ese tiempo se ha dedicado a la bancarrota. Es uno de los pocos especialistas en Phoenix que su práctica consiste en representar al consumidor deudor en el capítulo 7, 11 y 13. Anterior a esto trabajó privadamente en las áreas de litigación, bancarrota y ley familiar.
El Sr. Beucler creció en Scottsdale, Arizona y se graduó de la Universidad de Colorado (Colorado College) con una licenciatura en Ciencias Políticas. Luego el Sr. Beucler regresó y recibió su doctorado en Derecho de la Universidad Legal Sandra Day O' Connor del Estado de Arizona y ha servido en el Comité Directivo de la Asociación de Alumnos de Derecho de la A.S.U.  
Robert Beucler tiene permitido ejercer su profesión en la Corte Suprema de Arizona (Supreme Court of Arizona), el Tribunal del Distrito de Arizona de los Estados Unidos (United States District Court of Arizona) y en el Tribunal de Apelaciones del Noveno Circuito (Ninth Circuit Court of Appeals). Ha servido en el Comité de Directores de la Asociación de Alumnos de Derecho de la A.S.U. y actualmente reside en Scottsdale. El es un abogado de bancarrota en Phoenix quien también es un miembro consistente de "Arizona's Finest Lawyers" (Abogados Excelentes de Arizona).
Email: [email protected]