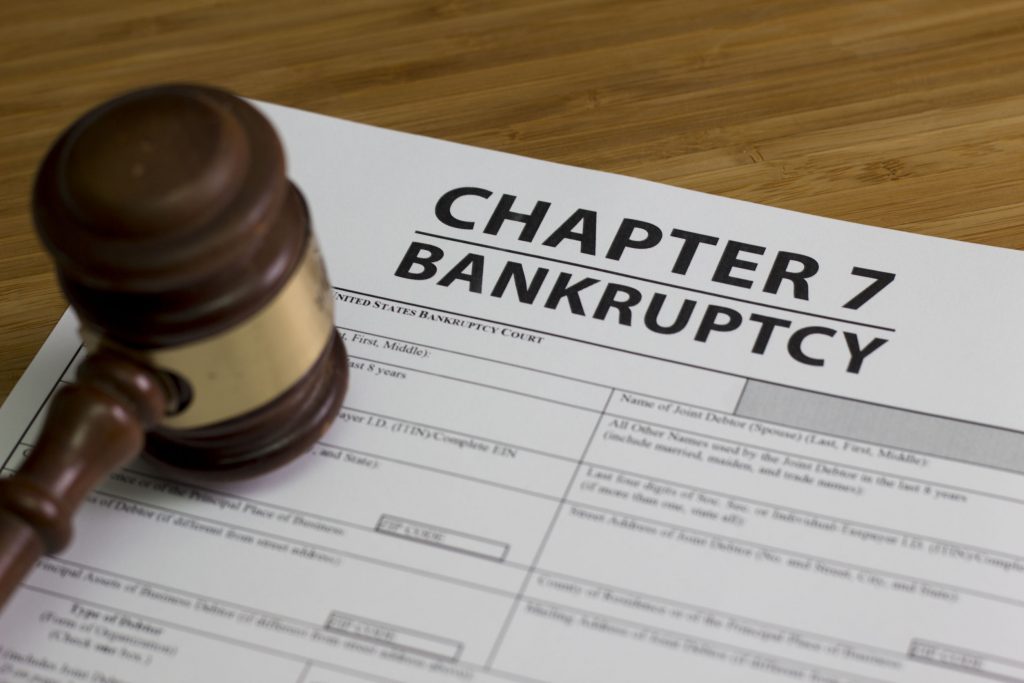 Filing bankruptcy may be the solution for you. If you find yourself overwhelmed, stressed, or simply unable to breathe because of your debts, Lerner and Rowe Law Group's Phoenix Chapter 7 bankruptcy lawyers can help you find the relief you are looking for.
Let our experienced Phoenix bankruptcy attorneys guide you through the proceedings and give you prudent counsel to and find out if Chapter 7 is right for you. We are here to answer your questions and lessen the stress of this potentially confusing process. Depending on your individual circumstances, you may even benefit from filing a $0 down Chapter 7 bankruptcy.
What Is Chapter 7 Bankruptcy?
A Chapter 7 bankruptcy, often referred to as a liquidating bankruptcy, is a legal proceeding that allows an individual to discharge unsecured debts and receive a fresh start. The fresh start is achieved by virtue of a discharge that basically means the individual has no further personal liability to repay their unsecured debts. Most unsecured debts are discharged in bankruptcy, but not all; non-dischargeable debts will be discussed below.
The discharge is a strong financial tool available to individuals, but as with all things good, some individuals may lose property during the bankruptcy proceeding; this is referred to as the liquidation process. The property that you get to keep versus the property that you lose depends on the exemptions that are available to you and the best business judgment of a bankruptcy trustee. Most, but not all, Arizonans may claim their exemptions according to Arizona law; however, some Arizonans may be required to use either federal bankruptcy exemptions or another state's exemption laws. If you are one of those thousands of people burdened by your debts, do not hesitate to call our dedicated Arizona bankruptcy attorneys to schedule your free bankruptcy consultation.
Schedule a Free Consultation
Types of debts that can be discharged in a Chapter 7 bankruptcy include:
Credit card debt
Car loans
Personal loans
Medical bills
Title loans
Payday loans
Car repossession deficiency balance
Money owed on a broken lease
Utility bills
Debts That Cannot Be Discharged in Chapter 7
While the majority of debt can be discharged in a Chapter 7 bankruptcy, there are several debts that cannot be forgiven. These are classified as non-dischargeable debts and include:
Student loans
Income taxes (federal, state, and local), except in rare cases
Alimony
Child Support
Secured liens
Government loans, fines, and fees
Restitution for criminal activity
Fraud-related debt
Damages caused by the debtor's DUI
Arizona Chapter 7 Exemptions
The state of Arizona has several bankruptcy exemptions for debtors. Certain property, such as a home or automobile, is protected from creditors, but only up to a certain dollar amount. In some cases, the value is doubled if a couple files jointly. The Arizona bankruptcy exemptions include:
Homestead:

One

primary residence (house, condo, or mobile home) with up to $150,000 in equity
Vehicle:

One

motor vehicle with equity up to $6,000 (or $12,000 if the debtor is disabled) in equity
Personal Property: Household furnishings valued up to $6,000 for an individual (and $12,000 for a couple)
Pension or Retirement Funds
There are many more Arizona bankruptcy exemptions. They include property of small monetary value, but high personal or spiritual value, like bibles and other religious texts, sewing machines, bicycles, pets, firearms, tools of the trade, and more. At Lerner and Rowe Law Group, our Arizona chapter 7 bankruptcy lawyers can help you sort through the exemptions you're eligible for, so that you can keep as much of your property as possible.
Contact an Arizona Chapter 7 Bankruptcy Lawyer
Filing for bankruptcy can be a confusing and nerve-wracking ordeal. The Phoenix bankruptcy attorneys at Lerner and Rowe Law Group are ready to make the process as simple and stress-free as possible. Our Phoenix chapter 7 bankruptcy lawyers have extensive knowledge of Arizona bankruptcy laws, exemptions, and procedures. Furthermore, our bankruptcy team will diligently serve you, so that you can receive debt relief and work towards rebuilding your financial independence.
You can stop by the offices of Lerner and Rowe Law Group Monday through Friday between the hours of 8:00 a.m. and 5:00 p.m. For your convenience, we're also available 24/7 by phone at 602-667-7777 or online through our LiveChat and form features. Don't let excessive debt overwhelm you. Contact our Phoenix bankruptcy lawyers today for your free consultation!