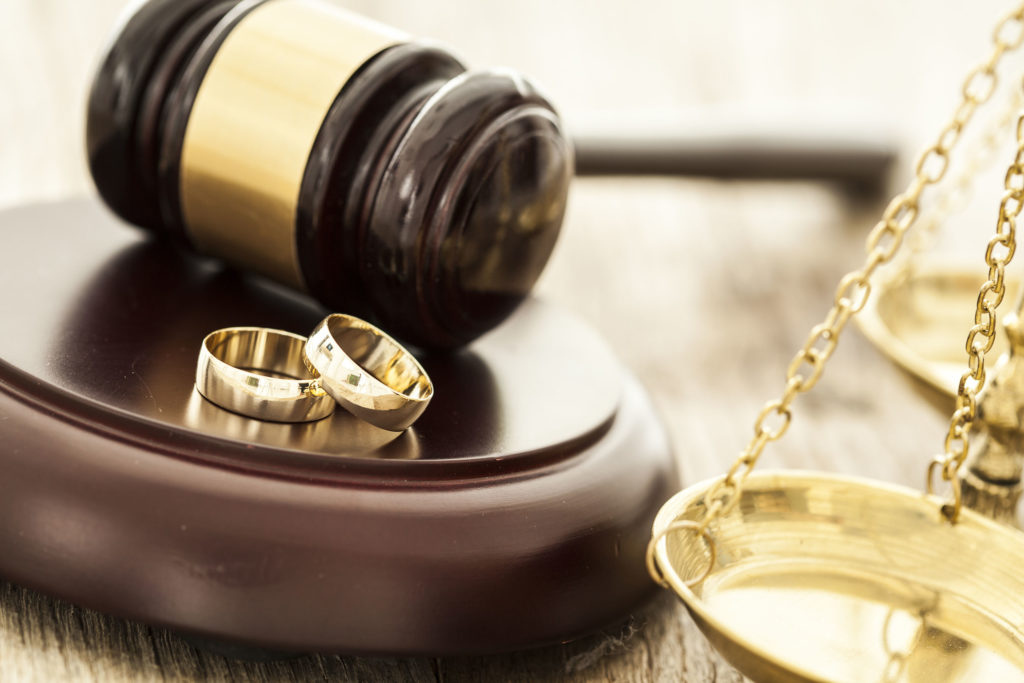 According to the latest data from the CDC's National Center for Health Statistics, nearly 780,000 divorces were filed in 2017. Additionally, more than 750,000 nonbusiness bankruptcies were filed in the past year alone. Although it is common, going through a separation can be a distressing experience. If you are grappling with serious financial problems at the same time, just trying to get through each day can be exhausting.
Between tension with your significant other and creditors harassing you all hours of the day, you may not know if you should file for bankruptcy after divorce or the other way around. You may also wonder if you can do both at the same time. If you have decided to file for divorce and are also considering filing for bankruptcy, you'll need legal guidance from an attorney with experience and skill in navigating what may be a potentially complex situation.
An Arizona bankruptcy lawyer from the Lerner and Rowe Law Group can explain all your options and help you make the right decision for you.
What Are My Options?
You have several options when considering both divorce and filing for bankruptcy. Different solutions may work more favorably depending on factors in your personal situation, such as your relationship with your spouse, the extent of your outstanding debts, how much property you own, and the kind of bankruptcy you want to file.
Filing for Bankruptcy First
If your goal is to file for a Chapter 7 bankruptcy, filing for bankruptcy first may be the most economical solution. Reason being that filing for bankruptcy jointly could be more cost-effective than filing as a single person. It can also be more efficient in that the court may discharge all of your qualifying debt at once, as opposed to splitting up debts in a divorce only to have them assessed again down the line.
The caveat: this option is really only feasible for couples who are on amicable terms, as it requires the cooperation of both parties during the extent of the bankruptcy—in the case of a Chapter 7 bankruptcy, it could take 120 days or more to close.
Filing for Divorce First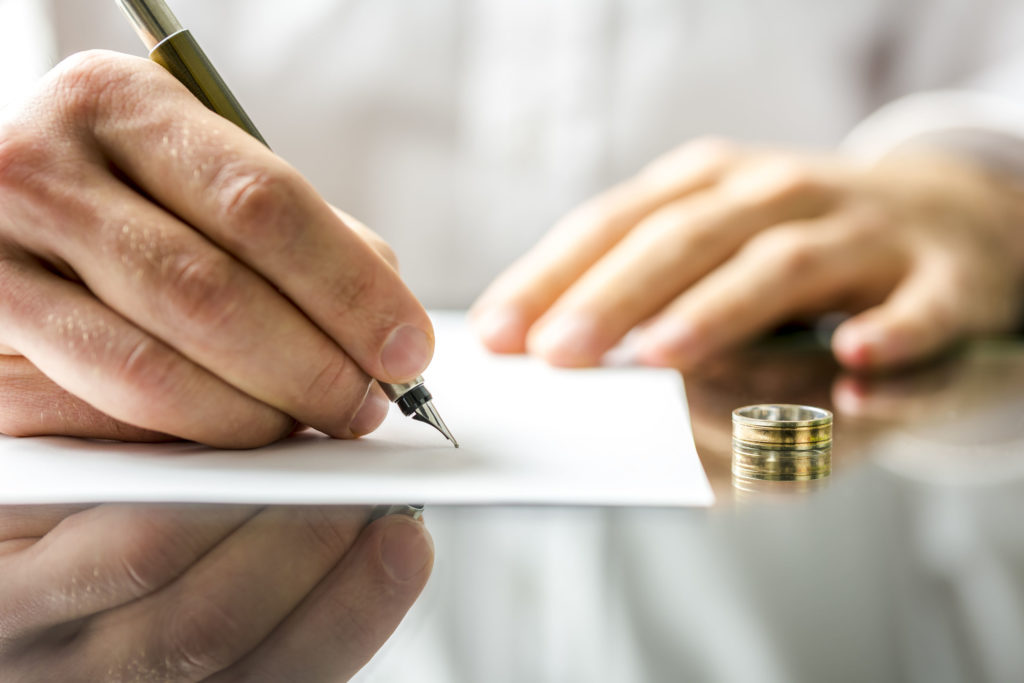 If you earn significantly less income than your spouse, filing for divorce first may ultimately qualify you for a Chapter 7 bankruptcy on your own. In some cases, it may qualify both of you and make for a mutually beneficial outcome.
If your combined income is too high to qualify for a Chapter 7 bankruptcy in Arizona, it may be more practical to file for bankruptcy after divorce.
If you are concerned about owing spousal support, this may also make you a good candidate to file for bankruptcy after divorce. Waiting to file bankruptcy until after you've been divorced means you will have a better picture of how much of your income you'll need to allot to paying spousal support each month. By including this information when you file for bankruptcy—particularly a Chapter 13 bankruptcy—the court will be able to restructure your payment plan to account for this added monthly expense.
Filing for Bankruptcy and Divorce Simultaneously
While it is possible to file for bankruptcy and divorce at the same time, this can cause unnecessary delays for everyone involved. If you have already begun the process of filing for bankruptcy and then decide to also file for divorce, keep in mind that the bankruptcy must be concluded first because all assets and liabilities must be distributed before you can begin reparsing them again in divorce proceedings.
Ultimately, divorce and bankruptcy are both major emotionally-charged life changes that shouldn't be taken lightly—do your research and weigh the pros and cons of each option.
Who Can Help?
Dealing with the court system can be confusing in its own right, without the added considerations of filing for both bankruptcy and divorce. You and your spouse should carefully consider which option is best for both of you in the long run. If the split between you and your spouse is not civil, the path of least resistance may simply be to file for bankruptcy after divorce.
When you're facing a potential divorce on top of a bankruptcy, contact the Lerner and Rowe Law Group. Our Arizona bankruptcy lawyers can provide you with a free case evaluation, which may help you decide whether you should file for bankruptcy after divorce or vice versa. Our legal team can also advise you on which bankruptcy type will be most beneficial to file and help you fill out all necessary paperwork.
You don't have to go it alone. Visit one of our offices today, call us at 602-667-7777, chat with us online, or submit a free case review 24/7.