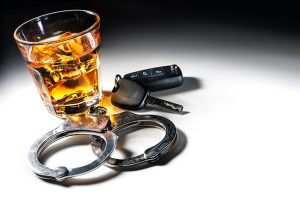 After being arrested for a DUI the first question that may pop into your head is "What happens next?" A DUI conviction can affect your liberty, driving privileges, and pocketbook. However, the outcome of your case will generally depend on the specific facts and circumstances of the investigation and arrest. For example, your BAC (blood alcohol concentration) or whether an accident was involved can affect the possible penalties for DUI.
A "first offense DUI" is generally categorized as having a BAC greater than .08% but less than .15%, or being impaired to the "slightest degree" within two hours of being in actual physical control of a motor vehicle. (§ 28-1381) A first offense DUI is a class 1 misdemeanor.
---
For a first offense DUI conviction the possible penalties include:
A maximum of 6 months in jail (10 days minimum)
A 90 day suspension of your driving privileges
Court fines and fees of that can total $2,000 or more
Alcohol screening
Drug or alcohol classes
Installation of an ignition interlock device for up to one year
Possible SR-22 Insurance Policy
If you are arrested for a second DUI within 7 years (84 months), you will be looking at increased penalties including additional jail time.
The possible penalties for a second offense misdemeanor DUI include:
Up to 90 days in jail (30 days minimum)
Court fines and fees that can total $3,000 or more
One year revocation of your driver's license
Installation of an ignition interlock device for at least 12 months
What Can Happen If I Refuse to Give Blood, Breath, or Urine After Being Arrested for Dui?
After being arrested for DUI you may be taken to a police precinct or substation where you will be asked to provide a sample of your blood, breath, or urine. It usually does not help you to refuse to submit to these tests. Arizona's "implied consent" law says that if you are lawfully arrested by an officer who has reasonable grounds to believe that you have been driving under the influence of alcohol or drugs, then you consent to taking a chemical test of your blood, breath, or urine for the purpose of determining your blood alcohol content (BAC).
If you refuse the test, then the officer will require you to surrender your driver's license and will file a report that may result in the state suspending your license for at least 12 months (for a first offense).
However, if at any any time you're subjected to questions about what you were doing the night of your arrest, you can invoke your right to remain silent and request the assistance of Phoenix DUI lawyers.
Why You Should Hire a Phoenix DUI Attorney?
You can count on the Lerner & Rowe Law Group and their skilled criminal defense attorneys no matter what the hour. Available to help 24/7, you can call 602-667-7777 anytime and connect with our criminal defense lawyers in Arizona. They offer free consultations and affordable payment plans, so you can focus more on your case and worry less about expenses. Don't forget that you can get in touch with us through our LiveChat feature and through an online contact form.
Legal representation can be essential if you wish for a favorable plea bargain to be negotiated for you or to try to get your case dismissed, especially if your BAC turns out to be lower than 0.08%, or if it's your first DUI offense. Our DUI legal team can also assess:
The validity of the traffic stop
The reliability of any scientific testing involved
As well as explore other possible legal and factual challenges
Call now to schedule your free consultation to discuss possible defenses to your DUI case.
Every situation is unique, so you can expect our Phoenix attorneys to study yours extensively to see how it can be turned around in your favor.