Over 75 Years Combined Experience Defending the Rights of the Accused!
---
Accused of a crime? Unsure about your future? At Lerner and Rowe Law Group, our criminal defense team has the experience to ensure that you receive fair and just treatment. You can feel confident that our team is looking out for your best interests and is ready to fight hard for you.
Also, know that we understand that even though you face accusations, you still have a life and family responsibilities that don't cease to exist.
Why choose Lerner and Rowe?
Our client-focused approach is just one of the reason you should chose us.
Other reasons include:
Free Consultations
Available 24/7
Experienced Board Certified Specialist in Criminal Law
Aggressive Former Prosecutors Defending Your Rights
Defense Attorneys Offer Representation in all City, State and Federal Courts in Arizona
While our office hours are from 8:00 a.m. to 5:00 p.m., you can reach us by chat or via phone 24/7 at 602-667-7777.
---
Practice Areas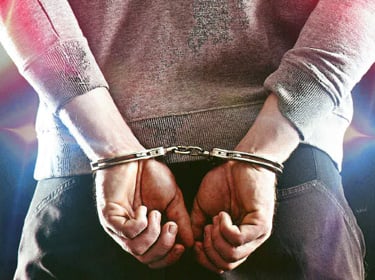 A Lerner and Rowe Phoenix criminal defense attorney is prepared to treat each client fairly and provide the best possible defense against any criminal charges and allegations. Our board certified attorneys are well versed in Arizona criminal laws and will make sure your legal rights are protected.
To schedule a free initial confidential case evaluation with Lerner and Rowe Law Group or to learn more about the criminal defense legal services we offer, submit a free online case review form, call us at 602-667-7777, or click on the LiveChat window now. So, ask about our affordable and reasonable payment options.
If you have already been found guilty of any criminal charges in Phoenix or another city in Arizona, our criminal defense attorneys are experienced at appealing prior convictions. We will review your case thoroughly and be your advocates both inside and out of the courtroom.