Get the Experienced, Aggressive Representation you Deserve.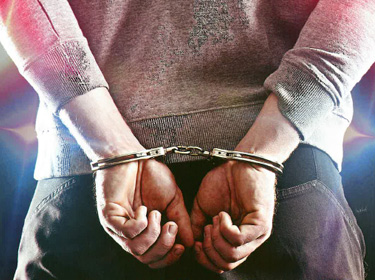 Why choose Lerner and Rowe?
Our Criminal Defense Team has over 75 Years Combined Experience!
Board Certified Specialist in Criminal Law!
Former Prosecutors!
Voted Best Criminal Defense Law Firm in the Valley!
Affordable Payment Plans!
Representation in all City, State and Federal Courts in Arizona!
Cases we handle:
Transportation or Sale of Drugs
Fraud/Theft & White Collar Crimes
Manslaughter
Robbery/Theft
Vehicular Crimes
Sexual Crimes
Violent Crime
Unlawful Flights
Restoration of Civil and Gun Rights
Manslaughter
Armed robbery
Bank robbery
Counterfeiting and fraud cases
A Lerner and Rowe Phoenix criminal defense attorney is prepared to treat each client fairly and provide the best possible defense against any criminal charges and allegations.  Our board certified attorneys are well versed in Arizona criminal laws and will make sure your legal rights are protected.
To schedule a free initial confidential case evaluation with Lerner and Rowe Law Group or to learn more about the criminal defense legal services we offer, submit a free online case review form, calling us at 602-667-7777 or clicking on the live chat window now. Ask about our affordable and reasonable payment options.
If you have already been found guilty of any criminal charges in Phoenix or another city in Arizona, our criminal defense attorneys are experienced at appealing prior convictions. We will review your case thoroughly and be your advocates both inside and out of the courtroom.