Arizona has tough sex crimes laws. Even what may seem like a minor offense can have serious consequences. Very often a conviction for a first offense can land you in prison. Importantly, many sex offenses carry increased penalties and a conviction can require registration as a sex offender. If convicted of a sex offense involving a minor under the age of 15, you could be facing life in prison.
Generally, the investigation of a sex crime begins with an allegation from a former lover or family member. Often times these allegations are simply exaggerated or fabricated. There are several defenses that can be explored when charged with a sex crime. For example, the credibility and reliability of the accusing party can be a critical issue in the case and our sex crimes attorneys know how to challenge the veracity of the accusations. In each case, we put the government to the test of proving your guilt beyond a reasonable doubt. In doing so, we assert every defense available to get you the best result possible.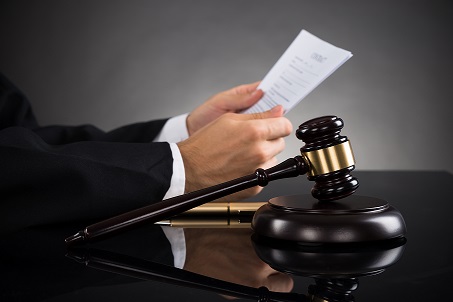 If you have been charged with or are under investigation for a sex crime, contact the experienced sex crimes lawyers at the Lerner and Rowe Law Group. We have experience handling any and all sex-related charges in the State of Arizona, including the following:
SEXUAL ABUSE: ARS §13-1404
INDECENT EXPOSURE: ARS § 13-1402
SEXUAL ASSAULT: ARS §13-1406
MOLESTATION OF A CHILD: ARS §13-1410
SEXUAL CONDUCT WITH A MINOR: ARS § 13-1405
SEXUAL MISCONDUCT: ARS §13-1418
PROSTITUTION: ARS §13-3200 et. al.
VIOLENT SEXUAL ASSAULT: ARS §13-1423
---
Under Investigation for a Sex Crime?
Contacted by a detective or police officer regarding an allegation of sexual misconduct? If so, you are likely a suspect of the investigation and the most important thing you can do is hire an experienced criminal defense lawyer to discuss your options. Our Phoenix sex crime attorney can make contact with the involved officers to get more information about the nature of the allegations. This information can be crucial to determining how you should proceed. Armed with this information, a decision can be made whether to submit to an interview, do an independent polygraph test, or hire a private investigator, among other options. Contact one of our criminal defense attorneys today to discuss your case.
CONTACT A PHOENIX SEX CRIME ATTORNEY
If charged with a sex crime, please give us a call to discuss your options. At Lerner and Rowe Law Group, we also aggressively defend each case. Call 602-667-7777 now for a free initial consultation or fill out our online case evaluation to get started. We offer affordable payment plans, and also are available 24/7 to take your call.