In the state of Arizona acts of credit card fraud can result in misdemeanor or felony charges. An experienced credit card fraud attorney Arizona can make all the difference in whether or not you will face severe or minor fraud charges.
The severity of charges, fines, sentencing and acts of restitution are the direct result of whether or not the prosecution can prove:
Unlawful theft, control and/or use of another's credit card information
Receipt of an item purchased through illegal use of a credit card
Unlawful possession and use of a device used to commit credit card fraud
If the crime crossed state lines
Unlawful possession, transfer or caring for a credit card as security for a debt
And, if a financial institution was involved
Accused of credit card fraud?  Take steps to protect your rights and possibly reduce the severity of any long-term charges and negative effects against you and your loved ones, such as loss of employment opportunities, public ridicule, and emotional harm.
Make one call to 602-667-7777, chat with a live representative, or submit an online case review form to connect with a Lerner and Rowe Arizona credit card fraud attorney.
Arizona Criminal Defense Fraud Attorney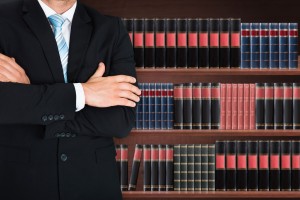 A Lerner and Rowe Law Group Arizona Criminal Defense Fraud Attorney is prepared to defend you in a serious credit card fraud case. Even if you believe the odds are not in your favor, you should not let the prosecution's allegations go unchallenged.
You will benefit from their vast abilities to look for loopholes in the prosecution's case that may allow for a reduced sentence, suspension or full dismissal of charges.
When you contact Lerner and Rowe, you can feel confident we will:
Thoroughly investigate the charges placed against you,
Review all evidence,
Double-check the facts
And also, determine whether or not your constitutional rights were ever violated in any way.
Arrested or accused of credit card fraud? Get a free initial consultation by contacting an Arizona fraud crimes attorney at the law group today.