Reasons to Hire Our Criminal Defense Legal Team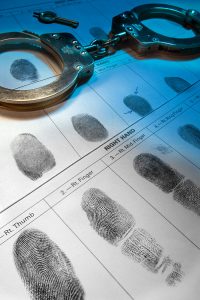 If you've been arrested or accused of a felony crime, hiring a criminal defense lawyer is one of the smartest decisions you can make. Without a background in criminal law, knowing all the ins and outs of the criminal justice system is nearly impossible.
It's important to note that a felony conviction will be part of your permanent criminal record. You can also experience severe collateral consequences such as:
An altered ability to get housing or gainful employment
No possibility for "expungement" or "sealing" of felony convictions or felony records in the state of Arizona
Loss of various civil rights and the right to possess a firearm
Hiring an experienced felony criminal lawyer gives you the best chance to avoid the harsh penalties of a felony conviction. A felony criminal attorney can explore possible defenses or look for legal reasons your case should be dismissed.
Furthermore, you will have an advocate to negotiate a possible favorable plea agreement or represent you at a jury trial against the prosecutor. On top of that, an experienced felony criminal defense attorney will also know the court process. They can use their experience to assess possible outcomes in order to advise you on the best courses of action in your case.
How to Avoid a Felony Conviction
To avoid a felony conviction, you need an attorney with experience in criminal defense that knows the law and will skillfully defend your innocence. A skilled criminal defense attorney is vital to your freedom, especially if you are facing severe criminal charges where your liberty is at stake.
The Lerner and Rowe Law Group's Arizona felony criminal defense attorneys will fight for your rights and provide the legal representation you need. Our criminal defense attorneys are committed to protecting the rights of our clients and providing an aggressive defense.
Being accused of a crime is frightening. Having someone there to walk you through it every step of the way is invaluable. At Lerner & Rowe Law Group, we have over 75 years combined experience in criminal defense, a board certified criminal defense specialist, and are committed to helping you through this stressful process.
Know that your reason for needing a criminal defense lawyer does not make you any less deserving of being treated with understanding and respect. We see you as an individual with a life, future, and rights that must be protected. As such, you deserve a proper defense and aggressive legal representation so that you don't get lost in the legal system. Contact us today so we can answer your questions.
Aggressive & Experienced Felony Defense Lawyers
Our legal team's extensive experience in the criminal justice system means that we are able to devise solid strategies for your defense before, during, and, if necessary, after a trial. Finding loopholes, challenging the state's evidence, and persuading a prosecutor there will be difficulty meeting the burden of proof has resulted in many victories for our clients and even case dismissals.
Lerner and Rowe Law Group's criminal defense legal team has experience defending a variety of criminal allegations state-wide. This includes, but doesn't limit to:
The experienced criminal defense attorneys at the Lerner and Rowe Law Group pride themselves on providing excellent client service while achieving proven results.
If you've been arrested or accused of a felony and require a criminal defense lawyer, contact us at 602-667-7777. Our lawyers are available by phone and online 24/7, and consultations are free. We also offer affordable payment plans. You can count on Lerner & Rowe Group to provide you with the best defense possible! We look forward to speaking with you so don't wait.