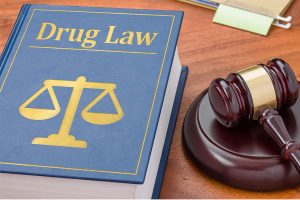 The penalties in Arizona for drug charges are dependent upon several factors, including the specific drug involved, the amount of the drug, and the conduct alleged in connection with the drug crime. Additionally, any prior criminal history may impact the resolution of your case.
Drug possession for sale charges are more serious, and are generally charged as felonies A conviction for possession for sale can result in prison time and hefty financial penalties. When/or if you are convicted of drug possession for sale, and if the amount of the drug involved is above the statutory threshold amount, a mandatory prison sentence will be imposed. If the drug involved is methamphetamine, a conviction will carry a hefty flat-term sentence of five, ten, or fifteen years.
Other Offenses
If charged with a narcotic drug, dangerous drug, or other drug offense, it's of the utmost importance to hire a knowledgeable criminal defense lawyer who knows how to design a strong defense strategy on your behalf. Properly defending a drug charge requires the help of a skilled criminal lawyer who understands the complexity of drug crimes.
At the Lerner and Rowe Law Group, our drug crime criminal defense attorneys have experience defending all kinds of Arizona drug cases ranging from serious trafficking to minor possession charges. Arizona drug laws are complicated. As such, it may be unwise to go without representation when charged with a drug crime. Hiring a drug attorney can help put the law on your side. Hiring a criminal defense lawyer can increase your chance of getting the charges reduced or dismissed, or obtaining an alternative sentence, like diversion or TASC.
So, don't hesitate; chat with a live representative now, call us directly, or submit an online case review form now. We also offer affordable and reasonable payment plans.
Arizona Drug Lawyer Consultations
As the potential consequences of an Arizona drug crime can vary, our criminal defense attorneys and also legal support team stay current with Arizona drug conviction laws. When you contact Lerner and Rowe Law Group, expect to get aggressive representation every step of the way.
Our Arizona drug crime attorneys have experience in representing clients charged with a variety of narcotic and drug crimes including:
Distribution of narcotics
Drug trafficking
Selling drugs on the internet
Drug cultivation
Possession of a controlled substance
Possession with the intent to distribute
Transportation / importation of narcotics
Drug and weapon offenses
Since the passing of Proposition 207, which legalized recreational cannabis use, you may also be eligible for marijuana conviction expungement with the help of our drug crime defense lawyers.
Convicted of a Drug Crime? Get Help!
Drug and narcotics crimes can vary greatly, from possession of a small amount of marijuana to trafficking heroin or other hard substances.  When you are facing drug offense charges in Arizona, you could end up paying fines and / or serving time in jail, prison or getting lengthy probationary sentences.
Get help from our team of experienced drug crime attorneysand support staff to ensure that your case gets the attention it deserves. We'll evaluate all aspects of your drug case, including the evidence against you; and the credibility of witnesses Arizona is likely to call to the stand at a trial. We will object to witnesses and/or evidence against you to get you a better case outcome.
Affordable Arizona Drug Attorney
Contact us for your free consultation today. Prior to bringing us on to defend you against any drug offense charges, we will outline the possible fees and expenses of your case and go over a possible payment plan for the cost of your defense.
If you need a drug attorney in Phoenix, Tucson, Scottsdale, Arrowhead / Glendale, or, also, anywhere in Arizona; you will get professional, and also focused representation from the experienced drug crime attorneys at Lerner and Rowe Law Group. So, contact us today.