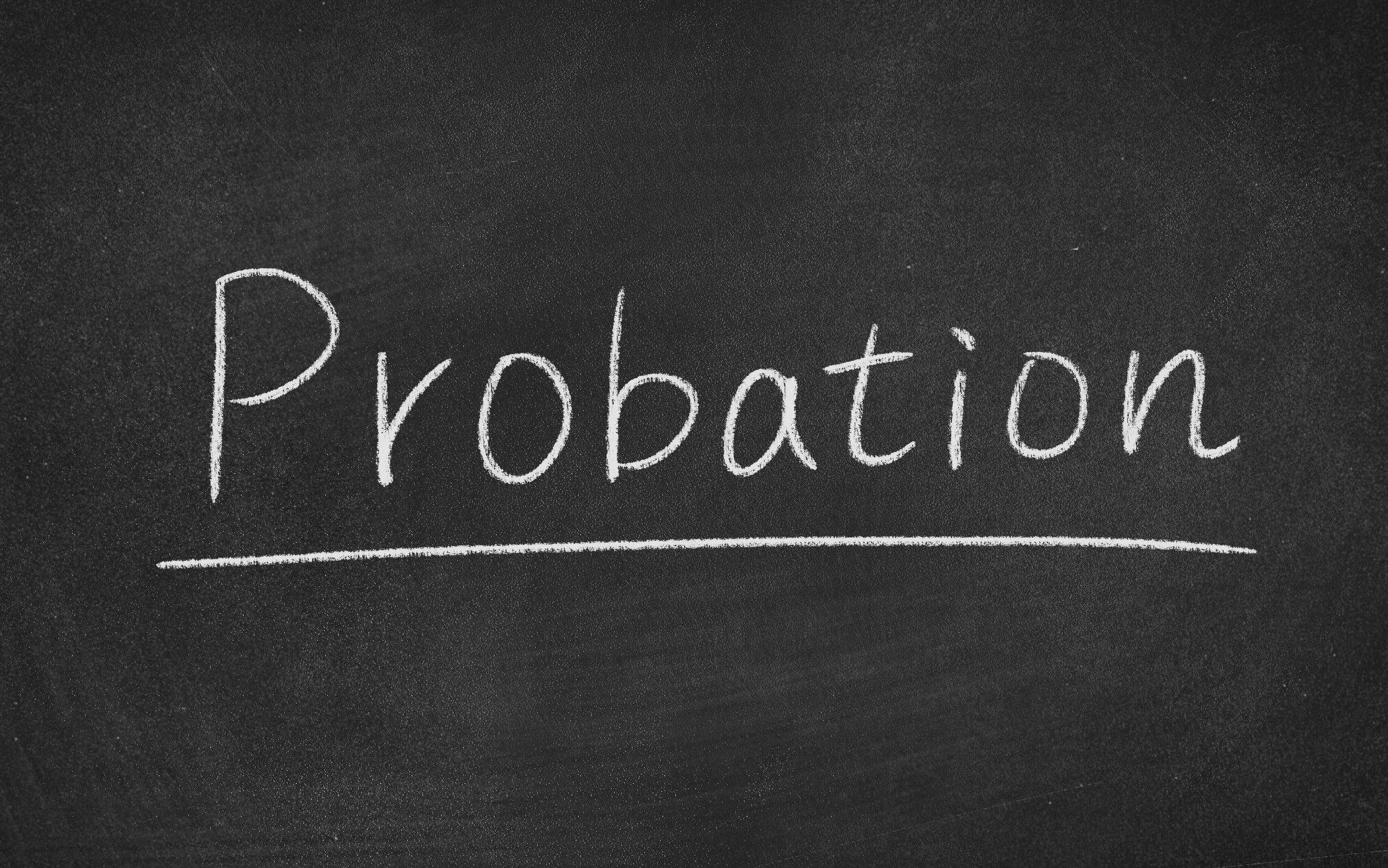 Probation in Arizona is a form of punishment for those that have been found guilty of committing either misdemeanor or felony offenses. For the most part, it's used as an alternative or adjunct to prison time. While it's generally considered a smarter and more cost-effective way to punish those convicted of a criminal offense, Arizona probation rules can be confusing. Lerner and Rowe Law Group has put together a guide to help you understand the different types of probation in Arizona, how long probationary periods last, the results of violating probation, and more.
What Crimes are Eligible for Probation in Arizona?
With some exceptions, most crimes in Arizona are eligible for a probation sentence. While it's more commonly used to punish misdemeanors, felony probation in Arizona is a possibility.
Examples of misdemeanors normally punished with probation include petty theft, prostitution, DUI, disorderly conduct, assault, trespassing, and domestic violence offenses.
Of the six classes of Arizona felonies, five are punishable by probation if the offender hasn't committed prior felonies, and certain exceptions do not apply. However, there are certain crimes where a probation sentence is not allowed by law and prison time is mandatory. These include:
Dangerous offenses. § A.R.S. 13-704 (manslaughter, assault, domestic violence)
Certain crimes against or involving children. § 13-705 (molestation, sexual intercourse with a minor)
Sale of illegal drugs over a certain threshold amount
Drug sales in school zone § 13-3411
A conviction for a second offense or more not committed on the same occasion § 13-703(H&I)
Manufacturing dangerous drugs § 13-3704(E)
Commiting a new felony while serving a term of intensive probation § 13-917(B)
The offense involves allegation of promoting a gang § 13-714
The offense involves allegation of promoting/assisting human smuggling § 13-715
Theft of over $100,000 § 13-1802
Fraud scheme involving loss over $100,000 § 13-2310
There are exceptions, of course, and to have the best chance on probation is to have a top criminal defense attorney. For example, a judge may sentence a teenage driver guilty of vehicular manslaughter to probation and rehab instead of prison time. No matter the misdemeanor or felony, probation is at the discretion of the court.
Types of Probation in Arizona
A judge determines the length and conditions of probation. Arizona probation rules list three categories of punishment. They are:
Unsupervised Probation in Arizona: This form of probation is relatively uncommon and used primarily for light misdemeanors. The guilty party does not have to meet regularly with a probation officer. They simply must meet conditions set by a judge (not committing any crimes for two years, for example). If a person serving a sentence of unsupervised probation in Arizona commits a crime then they could be charged with probation violation, which can lead to more severe punishment.
Supervised Probation in Arizona: This is the most common form of probation in Arizona. The offender is normally required to meet with a probation officer on a regular basis. The sentence may include home visits by a probation officer, drug testing, counseling, and/or community service. A judge determines the frequency of probation officer reports, as well as the ancillary aspects of the sentence.
Intensive Probation in Arizona: This is the most severe form of probation in Arizona. The offender must report to a probation officer several times per day. Often a specific field officer is assigned to ensure compliance with probation. They must show that they're looking for employment (applications, signatures from an interviewer) or are working (paycheck stubs). Any activities outside of work must be approved by the probation officer. The offender may receive unannounced visits from the probation officer. In addition to 24/7 monitoring, drug testing is often part of an Arizona intensive probation regimen.
How Long Does Probation in Arizona Last?
As with the other terms of probation, the duration of a sentence is at the discretion of a judge. Good behavior and adherence to probation terms may allow for early termination of probation. Typical probation sentences in Arizona can last up to:
Three years for a class 1 misdemeanor
Two years for a class 2 misdemeanor
One year for a class 3 misdemeanor
Seven years for a class 2 felony
Five years for a class 3 felony
Four years for a class 4 felony
Three years for a class 5 or 6 felony
There are some crimes that may receive longer probation sentences. An aggravated DUI by a prior DUI defender may receive a sentence of up to 10 years probation. Sex offenders may receive a lifetime probation sentence. In almost all cases, sentences can be reduced through good behavior, compliance with court orders, and a skilled Arizona probation attorney, like the ones at Lerner and Rowe Law Group.
Probation's Effect on Everyday Life
While it's far more lenient than serving time in prison, a probation sentence can drastically alter everyday life. It is, after all, meant as a punishment and rehabilitative measure. If you've been sentenced with supervised or intensive probation in Arizona, your life will be monitored and confined. This may include:
Nightly curfews
Restrictions on travel unrelated to work
Social activities requiring approval from a probation office
Not being allowed to contact friends and family members that have criminal records
Restrictions on alcohol consumption
Permission required for the use of non-prescription drugs
Restrictions on computer and Internet usage
Not being allowed in venues where alcohol is served
Inability to possess a firearm
Having your financial assets monitored by a probation officer
Random searches of your home, car, computer, and phone
Random drug tests
The conditions vary on a case-by-case basis. The severity of the criminal charge(s) and the discretion of the judge determines the criteria for each case. For Arizona supervised probation, this can mean a significant change from a "normal" life. For Arizona intensive probation, this can mean living a highly monitored and scrutinized life.
The Consequences of Probation Violation
Violating probation conditions can have serious consequences. A simple violation can lead to the probation period being extended, while a serious violation can lead to prison time. If a violation occurs, a probation officer can issue a warning or order the offender to go to court by filing a petition to revoke probation.
A warning is uncommon, but the most desirable outcome of the offender, while a probation violation hearing can have grave repercussions.
If the matter ends up in court then a judge will decide on the appropriate punishment. The court will usually either reinstate the defendant's probation sentence or revoke the defendant's probation, replacing it with a prison sentence. Some of the factors considered include:
The severity of the original crime
The seriousness of the violation (missing a meeting vs. aggravated assault, for example)
Whether the offender has had previous probation violations
Probation violations are taken very seriously by Arizona judges. The original punishment is considered lenient and failing to meet the conditions of the original sentence often results in additional punishment. If you or a loved one has been given a probation sentence, it's vital that all conditions are complied with. Failure to do so could lead to prison time.
Petition to Revoke Probation in Arizona
A probation officer may file a petition to revoke probation with an Arizona court if the offender violates any of the probation terms. The petition will result in a court hearing, where the probation officer submits evidence of the violations and the defendant can admit to them or deny them. If the judge finds that the accused is guilty of a probation violation then the probation sentence is revoked and replaced by prison time.
A petition to revoke probation in Arizona a serious matter. However, it's possible that the defendant may be wrongfully accused or there are extenuating circumstances. In these cases, a proficient criminal defense attorney is essential. The criminal defense attorneys with Lerner and Rowe Law Group have extensive experience working with judges and probation officers to clear up any misunderstood activities that have lead to an Arizona petition to revoke probation.
Contact an Arizona Probation Attorney
Probation in Arizona is a complicated and serious issue with many pitfalls. While it is preferable to get a probation sentence over serving time in prison, there are many factors to consider while repaying a debt to society while under probation. The Arizona probation lawyer team at Lerner and Rowe Law Group is ready to assist those sentenced to probation and provide judicious counsel.
Lerner and Rowe Law Group offers free consultations and affordable payment plans. Our office hours are from 8:00 a.m. to 5:00 p.m., Monday through Friday. We are also available 24/7 to take your call at 602-667-7777 or online through our LiveChat and form features. Please contact us for a consultation today.