If you're considering bankruptcy, you may be wondering what other options exist to help you manage or eliminate your debt. Debt consolidation can be a valuable tool just like bankruptcy, but what is the difference between these two options, and how do you know which one is better? When choosing between debt consolidation or bankruptcy, it's important to have a solid grasp of what each process entails and how their outcomes may differ.
The bankruptcy lawyers at Lerner and Rowe Law Group have years of experience practicing bankruptcy law and thorough knowledge of debt consolidation processes. They can give you all the information you need to make an informed decision about whether debt consolidation or bankruptcy is right for you. Contact one of our Arizona offices today for a free consultation.
What Is Debt Consolidation?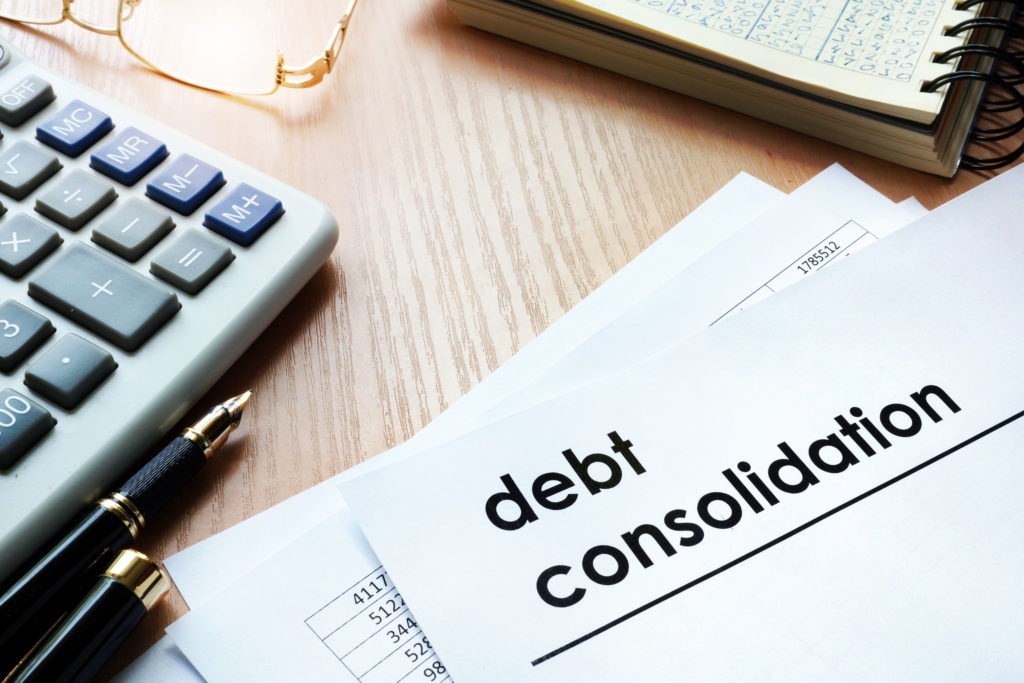 Debt consolidation usually refers to debt consolidation loans, a type of loan issued by a bank, credit union, or online lender which combines all your debt into one loan with a lower interest rate than that of your existing credit cards, loans, or other debts. This allows you to make smaller monthly payments that chip away at your principal balance instead of being stuck in a loop of perpetually paying off accruing interest.
While a debt consolidation loan simplifies the process of making monthly payments by reducing your creditors to one and ensuring that you can afford your monthly payments, it does not actually reduce the amount of debt you have.
In addition, in order to qualify for a lower interest rate, you may have to secure the loan using your assets, usually in the form of home equity. This puts you at risk of losing your home if you default on the new loan. A debt consolidation loan may also have more stringent credit score requirements.
What Is Bankruptcy?
Bankruptcy is a legal process which helps those who file to either discharge or restructure their debts. There are two major kinds of bankruptcies: Chapter 7 or Chapter 13. Chapter 7 bankruptcies deal mostly with discharging debt by liquidating your assets, which in some circumstances involves surrendering your property or vehicle.
Chapter 13 bankruptcies, on the other hand, focus on retaining your assets while restructuring your existing debts. Typically, the court will approve a payment plan spanning three to five years. If, after this repayment period, you have successfully made the required payments, the rest of your debt may then be discharged by a judge.
Should You Choose Debt Consolidation or Bankruptcy?
Debt consolidation or bankruptcy may both be valid options for you depending on your current financial standing and your future financial goals. While many people still buy into the myth that bankruptcies are a sign of failure, the fact remains that filing for bankruptcy can help you stabilize your debt, avoid repossession, and ultimately strengthen your financial future.
One of the major reasons you might choose bankruptcy is the protection it provides from creditors. This is called an automatic stay, and it begins as soon as you begin the filing process and often lasts until the bankruptcy has been completed.
In an automatic stay, creditors are legally barred from attempting to collect any debts from you. This alone can be a deciding factor for those who have been harassed by their creditors for an extended period of time.
Bankruptcy may not appeal to those who already have good credit but to those who are interested in combining multiple debts into one monthly payment. It is worth noting that although bankruptcy may have a negative impact on your credit score initially, it can ultimately boost your score over time once your debts have been discharged or restructured. Once this occurs, you can begin proving your creditworthiness once again. If your credit has already been significantly impacted by your debts, choosing bankruptcy may be a no-brainer.
For those who are so far behind on payments that they don't even know which debts to focus on, bankruptcy may be the best option because it allows for a fresh start. The psychological toll of avoiding creditors and losing sleep over unpaid bills is one that can affect your entire life, including your physical health and relationships. Filing for bankruptcy may help reduce your stress levels as you rebuild your finances.
Contact an Experienced Bankruptcy Attorney
Either debt consolidation or bankruptcy may be the most prudent choice for your personal situation, but you should consult an experienced bankruptcy attorney before you make any big decisions.
At Lerner and Rowe Law Group, our bankruptcy lawyers can answer all of your debt consolidation or bankruptcy questions. Our legal team is experienced, compassionate, and available 24/7 to help you get on the road to financial freedom.
Call our Phoenix office at 602-667-7777 or our Tucson location at 520-620-6200 . You can also reach us online via our LiveChat service, or submit a free case evaluation anytime. Contact us today!