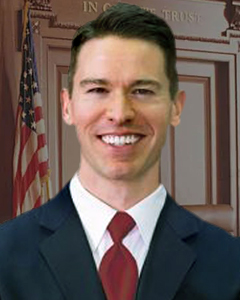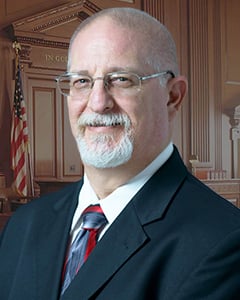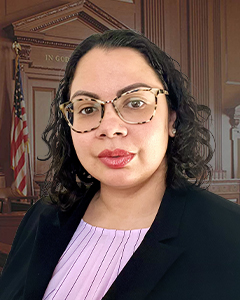 Experience and Expertise
When it comes to legal matters, experience matters. Our team of seasoned attorneys boasts an impressive track record of successfully handling a wide range of criminal cases. From drug offenses to white-collar crimes, DUIs to violent crimes, we have the expertise you need to navigate the complexities of your case.
Reputation
Our reputation speaks for itself. Our clients have consistently praised our work, and our peers in the legal community have recognized us for our commitment to excellence in criminal defense. When you choose us, you're choosing a law firm with a strong and trusted reputation.
Communication Skills
We understand that legal jargon can be overwhelming. That's why we pride ourselves on clear and effective communication. We'll explain your case in plain language, keep you updated on developments, and always be readily available to answer your questions and address your concerns.
Legal Strategy
Each case is unique, and we treat it as such. Our experienced attorneys will assess the strengths and weaknesses of your case and develop a tailored legal strategy that maximizes your chances of success. We're known for our creative problem-solving skills, which can make all the difference in achieving a favorable outcome.
Personal Rapport
Building trust is a cornerstone of our practice. We're not just your attorneys; we're your partners in navigating the legal system. We're empathetic to your situation and committed to acting in your best interests throughout the legal process.
Fees and Costs
Transparency is key when it comes to costs. We'll provide you with a clear flat fee structure and the total cost of representation. We believe in offering value for your money by delivering exceptional legal services while offering affordable payment options.
Accessibility
Your case is our priority, and we're here when you need us. We're readily available for meetings, court appearances, and consultations. We're conveniently located to serve you effectively in your jurisdiction.
Confidence
In courtrooms and negotiations, confidence matters. Our attorneys are confident, competent, and poised to represent you vigorously. We'll fight for your rights with unwavering determination.
Ethical Standards
We hold ourselves to the highest ethical standards. Our professionalism and commitment to avoiding conflicts of interest ensure that your case receives the attention it deserves, without compromise.
Resources
Our firm is well-equipped with a dedicated support staff and the resources necessary to handle your case with precision and care. You can trust that your case will receive the attention it deserves.

When you choose Lerner and Rowe Law Group, you're choosing a team of criminal defense attorneys that embodies all the qualities you're looking for. Our dedication to your case, our commitment to excellence, and our track record of success make us the ideal choice for your legal needs.

Don't face your legal challenges alone. Contact us today to schedule a consultation and discover how we can provide you with the exceptional legal representation you deserve. Your future is important, and we're here to fight for it every step of the way.