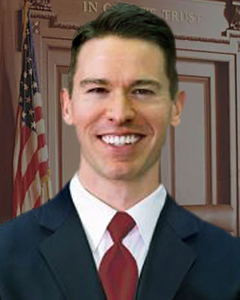 Sean Forrester, managing attorney at Lerner and Rowe Law Group, has made a career advocating for the rights of the citizen accused. Mr. Forrester has handled a wide variety of minor and major felony cases, ranging from misdemeanor DUI to first-degree murder.
Sean is tireless in his dedication to seek justice on behalf of his clients. He understands the complex legal issues facing those charged with a criminal offense, and has the knowledge to explore and present the best defense possible.
Additionally, his experience includes being part of a trial team that obtained over $11 million dollars for clients in civil rights actions brought against law enforcement and other state agencies.
Mr. Forrester's educational background includes an undergraduate degree in Political Science from Arizona State University and a Juris Doctorate from Thomas M. Cooley Law School. He is admitted to the Supreme Court of Arizona and the Federal District Court of Arizona.
Email: [email protected]
Lawyer Sean Forrester | Lawyer Criminal Defense