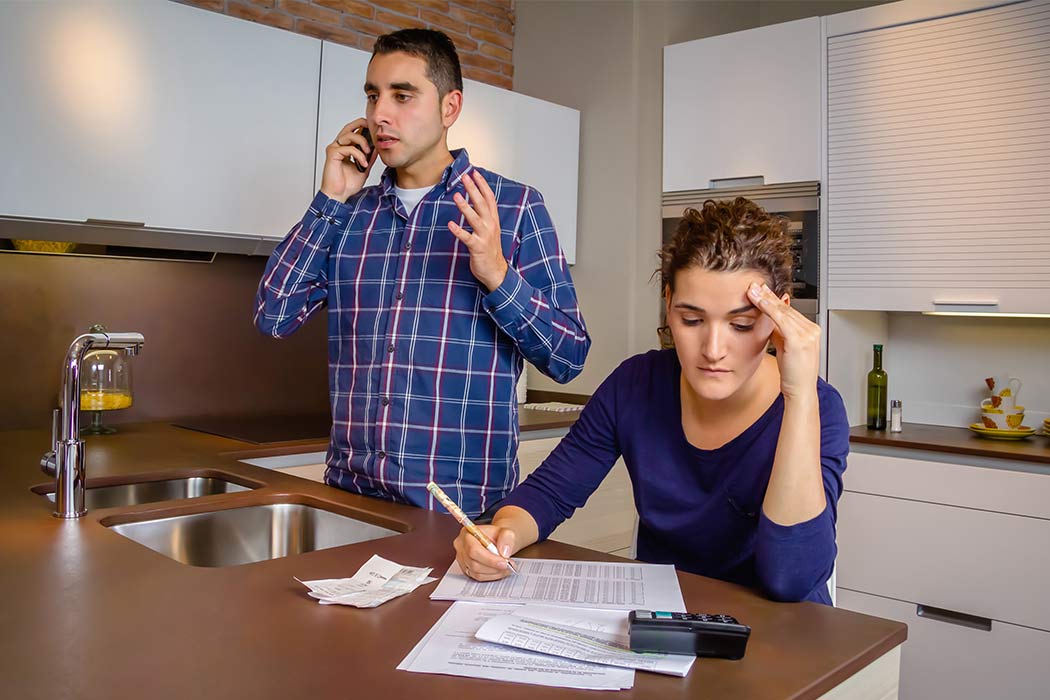 Are you in debt? Have harassing calls from debt collectors gotten so bad that they even call you at work? At home? After hours? Don't put up with them! Our Phoenix bankruptcy lawyers offer the following tips to stop harassing calls from debt collectors.
Tell Debt Collectors to Stop
The Fair Debt Collection Practices Act (FDCPA) prohibits certain kinds of "abusive and deceptive" conduct from creditors and debt collectors. For example, creditors can't contact you at all if you've requested they stop other than for purposes of litigation.
Hire a Phoenix Bankruptcy Lawyer
The safest, fastest and easiest way to settle your debt may be to file for bankruptcy. However, don't do it on your own. A Phoenix bankruptcy lawyer can make sure the process goes smoothly so that you can be free of this burden and start fresh.
What Can a Phoenix Bankruptcy Lawyer Do for You?
An experienced Phoenix bankruptcy lawyer knows the bankruptcy process intimately. He or she will be able to tell you which type of bankruptcy (Chapter 7 or Chapter 13) you qualify for via the means test for Arizona, They can also help make sure the process goes as quickly and smoothly as possible so that there are no problems.
Chapter 7 Bankruptcy
This is the most common type of bankruptcy for consumers. To qualify, you must pass a means income test by proving that your income is less than the median income for a same-sized family in Arizona.
Chapter 7 Benefits
Most debt can be completely discharged so that you can simply start fresh financially.
Those harassing calls and letters from debt collectors and collection agencies will stop immediately upon the filing of a bankruptcy case.
After your bankruptcy is filed, everything you earn or acquire (with certain narrow exceptions) is yours and can't be taken away by creditors or the court.
Chapter 7 bankruptcy cases generally take just 3 to 6 months to finish in most cases.
Chapter 13 Bankruptcy
If you don't qualify for Chapter 7 bankruptcy, you can still file for Chapter 13 bankruptcy and get help with your debt. You will not receive a discharge in a Chapter 13 as quickly as in a Chapter 7. However, you will enter into a manageable repayment plan approved by the court that will last 3 to 5 years. Chapter 13 Plan payments can be as low as $100.00 per month and generally repay a minimal amount to unsecured creditors. All remaining debts are discharged at the conclusion of a Chapter 13 Bankruptcy with the exception of student loans, domestic support obligations, and certain tax debts.
Advantages of Chapter 13 bankruptcy
You can keep your property as long as you keep to your repayment schedule.
Wages garnishments, collection attempts, and creditor harassment is prohibited just as is true with Chapter 7 bankruptcy.
A Chapter 13 will bring your past due mortgage payments current and give you time to pay off tax debt.
Most Chapter 13 Plans include your monthly vehicle payment.
You keep your home and will not face foreclosure as long as you make your Chapter 13 Plan payment and mortgage payment.
You can reduce the amount you owe on your vehicle.
Most Chapter 13 cases repay a minimal amount to unsecured creditors.
You can remove a second mortgage from your home.
Get Relief Now with Help from a Phoenix Bankruptcy Lawyer!
Contact us online today or call 602-667-7777 for a free initial consultation with our caring and experienced legal team. Our bankruptcy lawyers offer affordable payment plans. Don't wait! Financial freedom can be yours.