Don't Let a DUI Ruin Your Life – Call Lerner and Rowe!
DUI and DWI, or driving under the influence or driving while intoxicated, are both serious criminal offenses.  The best way to avoid being charged with either is to not drive while intoxicated or while under the influence of a controlled substance.
If you have been charged with either a DUI or DWI, one of the first actions you should take is to contact qualified and skilled DUI lawyers in Phoenix to help ensure your rights are protected.  The DUI lawyers at Lerner and Rowe Law Group may be contacted 24/7, day or night by calling 602-667-7777.
At Lerner and Rowe Law Group, our team includes a board certified and award winning criminal defense attorney and other experienced lawyers that represent clients in cities throughout Arizona, including: Bullhead City, Tucson, Scottsdale, Mesa, Phoenix, Tolleson, Glendale and Arrowhead.
We believe that even if you may have committed a crime, you should still be treated with empathy, respect and quality legal representation within the fullest extent of the law.
When you contact our law firm, you will be connected with a team of DUI Lawyers and support staff experienced at providing legal assistance to clients in and out of the court room who have been accused of or found guilty of driving under the influence of drugs or alcohol.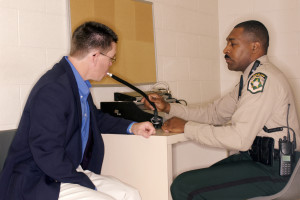 Arizona has very strict laws in place for DUI and DWI cases that may result in:
jail time
loss of driving privileges
increased insurance expenses
community service time
You may even face the possibility of having an Ignition Interlock Device (IID) installed.
Our team of board certified DUI lawyers in Phoenix are prepared to assist you throughout the legal process.  We will go over the events leading up to your charges, create a game plan to provide you with a fighting chance and help you obtain the best possible outcome.
Call 602-667-7777, click here chat, or submit an online case review form to schedule a free initial case consultation with our DUI defense team today. We offer reasonable and affordable payment plans on a per client, per case basis.