Legal Processes to Turn Your Life Right Side Up After A Conviction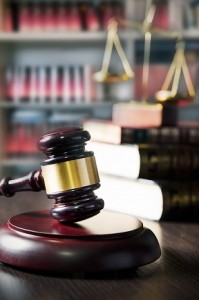 Have you been convicted of a crime in Arizona? You may be eligible to get your conviction expunged, set aside, your probation modified, or your civil and gun rights restored. There can be thousands of different direct and indirect consequences caused by a criminal conviction. An experienced criminal defense attorney may be able to help reverse them.
Sound too good to be true? With the assistance of an experienced criminal defense attorney, the odds are in your favor. They will thoroughly evaluate all aspects of your case to determine where you might be eligible for post-conviction assistance.

How Can Post-Conviction Processes Help You?
In the state of Arizona, post-conviction processes exist to:
Expunge or Set Aside Convictions
Reverse Collateral Consequences of a Conviction
Correct Probation Issues
Restore Your Civil and Gun Rights
If you have been convicted of misdemeanor or felony charges, you may have to wait to have your civil liberties restored. This delay may have a huge impact on being able to re-enter society and lead a normal, productive life after a sentence is served.
Civil rights that may be lost include the right to:
Vote
Hold public office
Obtain a business license
Serve on a jury
Obtain a government secured loan
Obtain housing
Through post-conviction processes, an experienced criminal defense attorney may be able to file applications to get these civil rights restored sooner rather than later. Importantly, a separate application is needed to restore your right to possess a firearm.

Set Aside Convictions and Expungement
There are multiple benefits to seeking out an experienced criminal defense attorney to get your judgment set aside or also, expunged from your criminal record. The following are the main differences between setting aside a conviction and expungement:
Judgment Set Aside – the conviction is removed from your record, HOWEVER, the conviction can still be considered a "prior" if you get in trouble again. The Set Aside process is generally available to most people for most offenses in Arizona.
Expungement – only available to a small class of people in Arizona. Once a conviction is expunged it may never be used as a "prior." You should check with an experienced criminal defense attorney to see if your conviction is eligible for expungement.

Collateral Consequences of a Conviction
What are collateral consequences? They are penalties, disadvantages, or disabilities that are imposed upon a person as a result of a criminal conviction, BUT that do not come from the court in which you were sentenced.
For example, losing your license to operate a motor vehicle after a DUI is a collateral consequence, as that action comes from MVD, NOT the courts. So, take legal action post-conviction to help reverse the negative effects collateral consequences.

Probation Modification and Early Termination
Being on probation can make starting your new life so difficult. Under certain circumstances an experienced criminal defense attorney can also help modify the terms of your probation or even seek early termination.
Criminal Defense Attorneys & Post-Conviction Legal Aid
An experienced criminal defense attorney will have the necessary experience to help you post-conviction. So, contact Lerner and Rowe Law Group to find out your legal options.
So, connect with an attorney from our criminal defense law firm in Phoenix by calling 602-667-7777, chat with a live representative or submit an online case review form. We offer affordable and reasonable payment plans and will also help you determine what your legal options are for post conviction legal aid in Arizona.