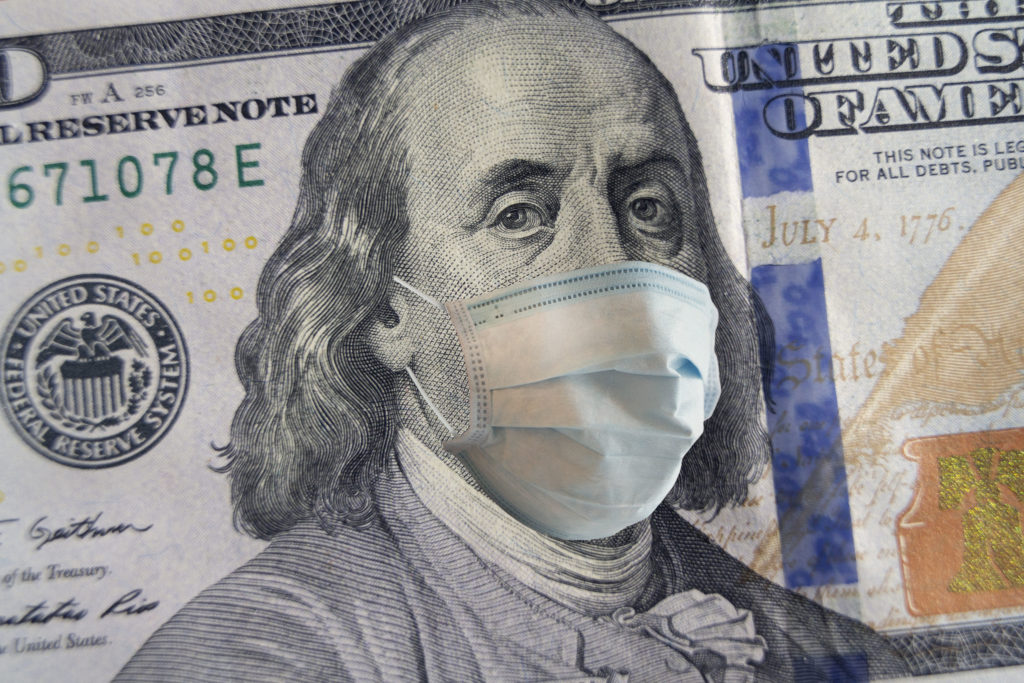 If you're worried about filing for bankruptcy or managing your bankruptcy proceedings during the Arizona coronavirus outbreak, please be assured that the bankruptcy attorneys at Lerner and Rowe Law Group are here to lend a hand. Our staff is available 24/7 to assist with your bankruptcy case.
Although many businesses have temporarily closed and Governor Doug Ducey has issued a stay-at-home order due to the COVID-19 pandemic, bankruptcy courts in Arizona remain open. Our legal team is ready to serve you during this unprecedented time. Please contact us immediately so that we can evaluate and help you resolve your financial situation.
Procedural Changes Due to COVID-19
In order to comply with federal and state social distancing guidelines, United States Bankruptcy Courts in Arizona are doing everything possible to limit in-person interactions. The courts are using teleconferencing and videoconferencing as much as possible.
Additionally, 341(a) Meeting of Creditors are not being conducted in person until further notice. However, bankruptcy trustees are also using alternate technology to ensure timely access to the Bankruptcy Courts.
Similarly, Lerner and Rowe Law Group is also leveraging these forms of communication. Our staff will work with you remotely in order to collect the pertinent details of your case and file bankruptcy on your behalf. While this is a challenging time filled with a lot of uncertainty, you can be sure that our proficient attorneys will handle your bankruptcy case with the attention and care that you deserve.
Coronavirus Outbreak Bankruptcy Proceedings Court Changes
The United States Bankruptcy Court has extended several deadlines under Rules 4004, 4007(c) and 1017(e). For all bankruptcy cases filed with 341(a) Meetings of Creditors (MOC) scheduled between March 16, 2020 and April 10, 2020, the order extends as follows:
Deadline to file a complaint under Section 727 objecting to discharge is extended 60 days from the date of the continued 341(a) MOC
Deadline to file a complaint under Section 523 objecting to discharge of a specific debt is extended 60 days from the date of the continued 341(a) MOC
Deadline to file a 707(b) Motion to Dismiss for abuse is extended 60 days from the date of the continued 341(a) MOC
The foregoing extensions are subject to further orders of the Court
Please keep in mind that further extensions may follow to adapt to the national and state coronavirus situations. Be assured that the bankruptcy attorneys at Lerner and Rowe Group remain vigilant so that we can pass the most up-to-date information regarding Arizona bankruptcy courts on to our clients.
Contact an Arizona Bankruptcy Attorney
Filing for bankruptcy can be a difficult situation. When you compound that with a global pandemic, matters can be even more stressful. Let the bankruptcy lawyers at Lerner and Rowe Group handle your bankruptcy case. When you work with us, you can be assured of being treated with the respect and compassion that you deserve. Furthermore, our attorneys have a proven track record of getting favorable bankruptcy terms for our clients.
You can contact us 24/7 by phone at 602-667-7777 and through the Internet via LiveChat and secure online form. Please stay healthy and safe.
The information on this blog is for general information purposes only. Nothing herein should be taken as legal advice for any individual case or situation. This information is not intended to create, and receipt or viewing does not constitute, an attorney-client relationship.