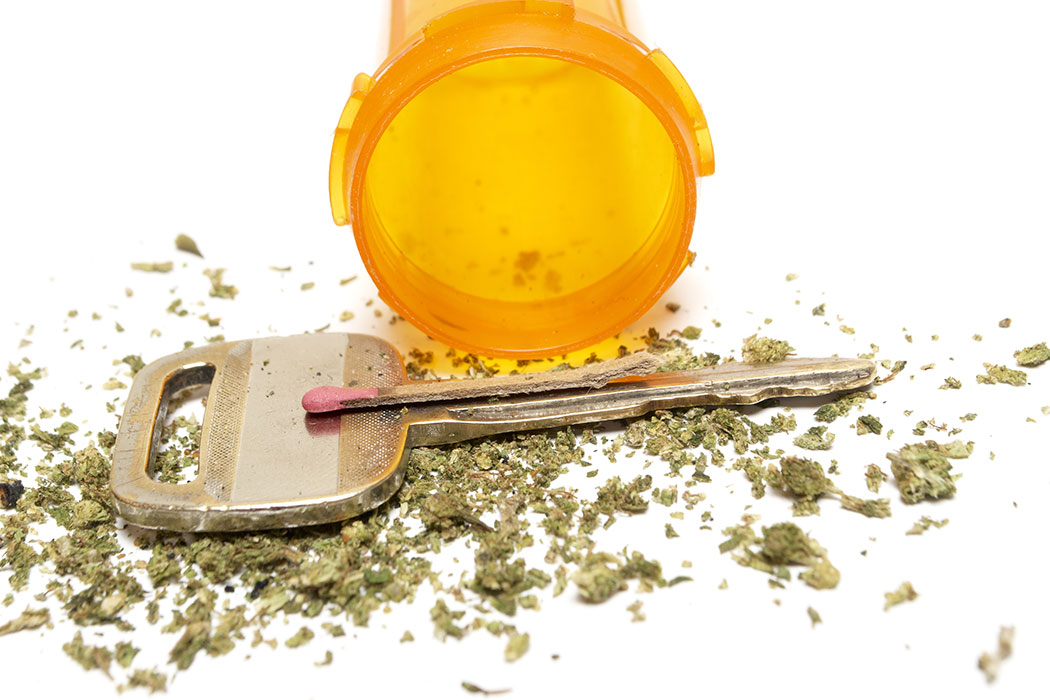 How an Arizona Medical Marijuana Act Patient can Defend Against a Marijuana DUI
Although Arizona voters approved Proposition 203 in 2010, an initiative that legalized the medical use of marijuana known as the Arizona Medical Marijuana Act ("AMMA"), it is still illegal for anyone to drive while impaired by marijuana. The operative word: "impaired."
Despite being able to smoke marijuana legally, a qualifying AMMA patient may be convicted of DUI under A.R.S. 28-1381 (A)(3), the statute that prohibits a driver from operating a vehicle with an illegal drug in his or her system, if the state proves beyond a reasonable doubt that the patient, while driving or in control of a vehicle, had marijuana or its impairing metabolite in the patient's body. Contact us today if you have further questions.
Legality
However, the patient may establish an affirmative defense to an (A)(3) charge by showing that their use was authorized by the AMMA—which is subject to a rebuttable presumption—and that the marijuana or its metabolite was in a concentration insufficient to cause impairment. The patient bears the burden of proof on the latter point by a preponderance of the evidence, as with other affirmative defenses.
The patient's burden of proving the concentration of marijuana was insufficient to cause impairment includes:
Through cross examination of the arresting officer and/or the State's expert forensic scientist.
By offering any admissible evidence, including his or her own testimony, relevant to proving while impaired while driving.
Testimony of a defense expert that the user's THC concentration is not always sufficient to cause impairment.
To complicate matters, Arizona has not enacted a blood-content threshold; specifically to set a standard to quantify the amount of marijuana in a person's system believed to impair. Moreover, a person who uses marijuana a single time can still test positive for the drug up to three days later, while chronic or heavy users of marijuana may test positive up to one month after their last use.
Important Note: Having a valid medical marijuana card is not a defense to a charge under A.R.S. 28- 1381(A)(1), the portion of the DUI statute that proscribes a person from driving while impaired to the "slightest degree" by drugs or alcohol. However, a Phoenix DUI attorney may be able to argue the specific facts of your case to demonstrate you were not driving while impaired.
Hire a Phoenix Marijuana DUI Attorney
A skilled Phoenix marijuana DUI attorney can argue that the blood or urine tests do not show you were under the influence of marijuana, despite a test showing the presence of marijuana or its metabolites. Test results do not always distinguish between the psychoactive component of marijuana ("THC") or its metabolite ("carboxy THC"); which is inactive and does not cause impairment, even though it can stay in your system for weeks. The presence of non-active metabolites does not indicate either impairment; or when marijuana was last used or how often. Additionally, a DUI attorney can argue either the quantity of marijuana in the person's system or driving behavior is not consistent with impairment.
Often the police officers involved in marijuana DUI investigations are trained to be drug recognition experts (DRE's). To become a DRE, a police officer must attend a DRE "preschool" program, receive classroom training; as well as field certification. However, the methods used by a DRE are generally subjective and have little basis in science. As such, the conclusions of the DRE are ripe for cross examination by a skilled Phoenix DUI attorney. Call us for more information.
Penalties for a Marijuana DUI in Arizona
The penalties for a DUI will vary, depending on whether the first offense or a subsequent offense.
A First Marijuana DUI conviction carries a penalty of 1- 10 days in jail, and a minimum fine of $1,250. The offender may face additional penalties such as license suspension; community service; probation; or having to install an ignition interlock device in their vehicle.
A Second Marijuana DUI conviction within 84 months carries a penalty of 30-90 days in jail; and a minimum fine of $3,000. The offender may also face additional penalties such as community service; license suspension; and having to install an ignition interlock device in their vehicle. They may also participate in a drug treatment program or additional probation.
A Third or subsequent conviction within 7 years or committing a marijuana DUI while driving with a suspended license is a felony and carries a penalty of at least 4 months in prison, and fines of up to $150,000. The offender may face additional penalties such as license suspension for 3 years; probation for up to 5 years; forfeiture of vehicle; or participation in a drug treatment program.
If a child under 15 is present when the marijuana DUI is committed the offender can be charged with a class 6 felony.
Other Facts about Medical Marijuana Use and Possession in Arizona
If you have a valid medical marijuana card, you can use marijuana legally while you are on probation.
You are allowed to receive 2.5 oz of medical marijuana every two weeks.
A qualifying patient must strictly comply with the provisions of the AMMA to trigger its protections and immunities.
While it is legal to use medical marijuana, due to a 2012 revision of the Arizona Medical Marijuana Act known as the "campus-ban statute," it is illegal to be used or be in possession of medical marijuana on college campuses, correctional facilities, school buses, preschools, high schools and public spaces. It makes no difference whether you have a medical marijuana card or not.
Patients and caregivers undergo fingerprinting for law enforcement; and sign a statement that they will not distribute marijuana to non-patients.
Contact a Phoenix Marijuana DUI Attorney Today
Charged with a marijuana DUI in Phoenix or its nearby communities? The experienced Phoenix DUI attorneys with the Lerner and Rowe Law Group can help you. Contact us today to learn more about our Phoenix DUI defense strategies and what we can do to protect your right So, don't wait. We look forward to hearing from you. We also offer free consultations. The call to 602-667-7777 is free. The Lerner and Rowe Law Group will help you every step of the way.