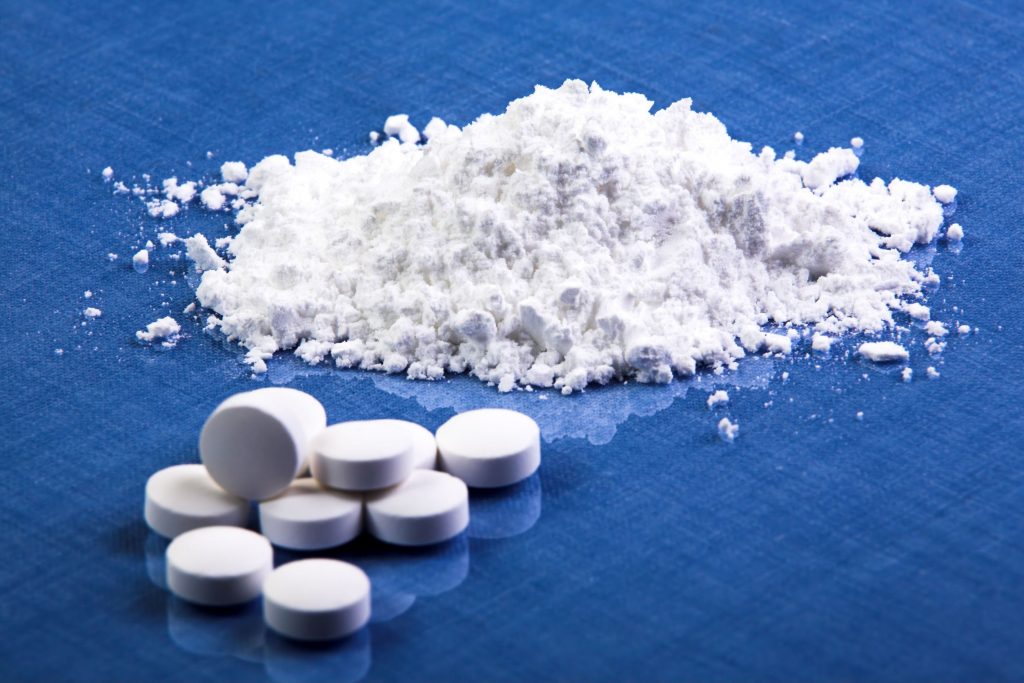 Fentanyl crimes in Arizona are on the rise. Criminal charges for the illegal possession, use, and sale of the controlled substance have climbed rapidly over recent years. According to the Centers for Disease Control and Prevention (CDC), overdose deaths from synthetic fentanyl in 2019 were nearly 12 times higher than they were in 2013. To help you understand how grave the issue is, the criminal defense lawyers at Lerner and Lowe Law Group offer information on what fentanyl is, how fentanyl crimes are treated under Arizona law, and how the state is expanding efforts to combat the issue.
What Is Fentanyl?
Fentanyl is a controlled substance in the opioids category that's used to treat patients that are in severe pain, have just gotten surgery, or are receiving ongoing treatments that are harsh on the body. Compared to other powerful narcotics like morphine, fentanyl can be 50 to 100 times more potent. Used in a controlled setting and administered by a healthcare professional, fentanyl is generally safe, but can be habit-forming.
The recent rise in fentanyl crimes, addiction, and overdoses is linked to synthetic forms of the drug. Fentanyl is relatively easy to manufacture in a lab. It can also be turned into a powder, pill, spray, and drop form, making it more difficult to track.
Due to its high potency, extremely addictive nature, and numerous forms, synthetic fentanyl crimes have become a significant problem in America. The CDC claims that synthetic opioids–primarily fentanyl–appear to be responsible for the majority of drug overdose deaths in America.
Why Has Fentanyl Become So Popular With Drug Users?
Fentanyl affects the brain similarly to heroin, giving people a high for a brief period of time. Due to its highly addictive nature, it's very easy for people to become habitual users of the drug. Since it's relatively easy to make and a small dose is extremely powerful, the spread of fentanyl in Arizona has unfortunately grown.
Why Have Fentanyl Overdoses Become More Common?
There are a few reasons why fentanyl overdoses happen. First is that the drug is so powerful that a user may overestimate how much is needed to get high. In essence, they're giving themselves far too much opiate than their body can handle at one time.
Secondly, synthetic fentanyl is not made under strict standards, such as those required by the FDA. The active ingredient may not be distributed evenly in the pills, powder, or spray.
Lastly, some people take fentanyl unknowingly, because it has been mixed into their other illicit drugs. The Phoenix Police Department noted that it found synthetic fentanyl mixed into illegal oxycodone pills.
How Has Fentanyl Use Spread So Quickly?
There are three major reasons why synthetic fentanyl has contributed so greatly to America's opioid epidemic. The drug is:
Easy to manufacture
Extremely potent and only requires a small dose
Available in numerous forms and easy to smuggle
Synthetic fentanyl has arrived to American through land, sea, and air. Its most prevalent sources are from China (air and sea) and Mexico (land). Earlier this year, The Sacramento Bee wrote that a doll from a thrift store in El Mirage contained 5,000 fentanyl pills and parents in Yavapai County tried to hide 52,000 fentanyl pills inside of a child's car seat. Although most of America's synthetic fentanyl comes from other countries, it has quickly made its way to Arizona.
How Are Fentanyl Crimes Handled in Arizona?
Fentanyl from an FDA-approved manufacturer can only be administered by a licensed health professional. Federally, it is treated as a schedule II narcotic. Under Arizona Revised Statute 13-3408, it is illegal for individuals to possess, sell, use, or manufacture narcotics, including fentanyl.
Drug crimes involving fentanyl are considered Class 4 felonies. Convictions could include:
A felony conviction and up to one year in jail for people without any prior convictions
Up to 15 years in jail for people with two or more prior convictions
A fine of $2,000 or greater
With a reasonable defense and an experienced criminal defense lawyer, the felony charge can be dismissed, reduced, or resolved with the ability to reduce the charge to a Class 1 misdemeanor.
What Is Arizona Doing to Lower Fentanyl Crimes and Overdoses?
Law enforcement in Arizona is taking a more aggressive stance against fentanyl crimes. The number of stops, arrests, and seizures related to these crimes has increased greatly over the last year, as the state aims to lower the number of overdoses and illegal activity.
On the legislative side, Governor Doug signed Senate Bill 1486 into law on May 19, 2021. The law excludes fentanyl testing products from the list of illegal drug paraphernalia. The aim is to help drug users avoid an accidental overdose from unknowingly taking synthetic fentanyl, with the ultimate goal of helping them find the help and rehabilitation they need.
Wrongfully Charged With a Fentanyl Crime?
Have you been wrongfully charged with a fentanyl crime? If you've been arrested for a drug crime and can reasonably claim a lack of knowledge, illegal search, entrapment, or other legitimate reason then Lerner and Rowe Law Group can help you fight the charges. We offer free consultations and affordable payment plans, so you have nothing to lose when you contact us. Give us a call at 602-667-7777 or connect with us online through LiveChat today.
The information on this blog is for general information purposes only. Nothing herein should be taken as legal advice for any individual case or situation. This information is not intended to create, and receipt or viewing does not constitute, an attorney-client relationship.