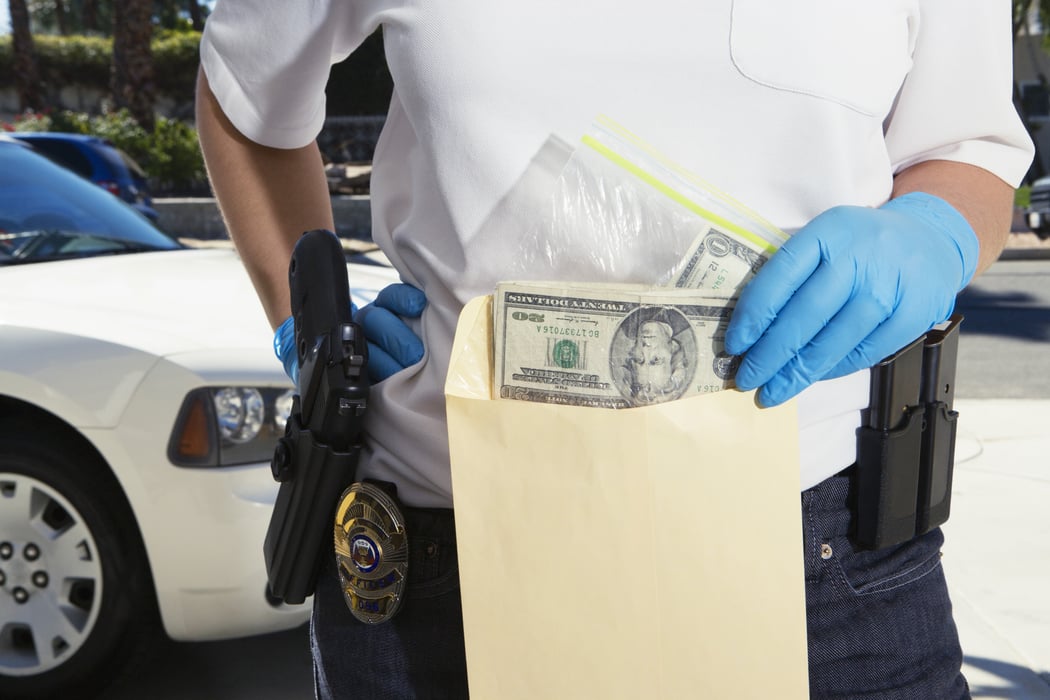 Civil asset forfeiture is a legal process in which agents of the law seize assets from those suspected of performing criminal acts or other illegal activity. This is a controversial practice as the individuals suspected of wrongdoing might not actually receive a charge for the crime. If law enforcement officers threaten to take your property, be it cash, a vehicle or anything else, it is time to lean on our civil asset forfeiture attorney for legal assistance. We can guide you through this legal challenge, help you retain your assets and clear your name.
Defending Civil Asset Forfeiture Cases
Civil asset forfeiture is a direct inconvenience to you and your loved ones. In all asset forfeiture cases – time is of the essence. It is up to you to respond with a strategic legal defense crafted by experienced legal practitioners. Meet with our attorneys and discuss your civil asset forfeiture case in-depth. This will give us the opportunity to review its unique facts. We can help you build a formidable defense against forfeiture.
Certain defenses under federal and state law have proven successful in the past. If one can successfully argue the owner of the property in question was not aware it was illegally acquired, the property might be returned. This is often referred to as the innocent owner exception. In many instances, filing charges isn't necessary. The government can only seize property used to commit a crime, process obtained as a result of illegal activity and contraband.
Your attorney might even be able to prevent asset forfeiture from taking place in the first place. If it can be proven the vehicle or other property is essential to everyday living like taking the kids to school, getting to work, completing chores around the house etc., the property can remain with the current owner. It is even possible to win a case if there is no such evidence. What matters most is that you hire a skilled attorney to present a formidable legal defense.
Civil Forfeiture Laws Specific to the State of Arizona
The state of Arizona has its own unique civil forfeiture laws. ARS 13-4301 – ARS 13-4315 define forfeiture as occurring when an agent of the law seizes property based on the permission of an agent of the state or an attorney. The state mandates the forfeiture of property used in a criminal act. They need this so it can receive examination as evidence by the court.
Arizona also permits the seizure of assets acquired with the proceeds in abetting crimes. The purpose of such seizure is to recapture the rightful owner's assets. Though these laws certainly seem sensible, they can prove quite unjust to a wrongly accused party.
ARS 13-4207 states when a forfeiture case is pending, the state must provide notice of pending forfeiture to the current owner. The state's attorney then has 60 days to start proceedings after seizing the property. If the state does not follow these rules, you will need a proven attorney on your side to reacquire your assets in a timely manner. An attorney can also schedule and represent you at hearings. In particular, if there is not probable cause, a hearing will be necessary to regain your items. Let your attorney handle the deadlines and other legal challenges like serving the state's attorney with the notice for the hearing in a timely manner. You should not have to worry about these details during this unfortunate development.
Our Civil Asset Forfeiture Attorney is Here to Help
If you have been threatened with civil asset forfeiture or arrested for criminal charges, you need a savvy attorney on your side. Give us a call to schedule a free consultation and learn about our affordable payment plans. Our usual office hours are 8:00 a.m. – 5:00 p.m. However, we are willing to take your call 24/7. You can contact us by dialing 602-667-7777. So, don't delay. Contact us today!