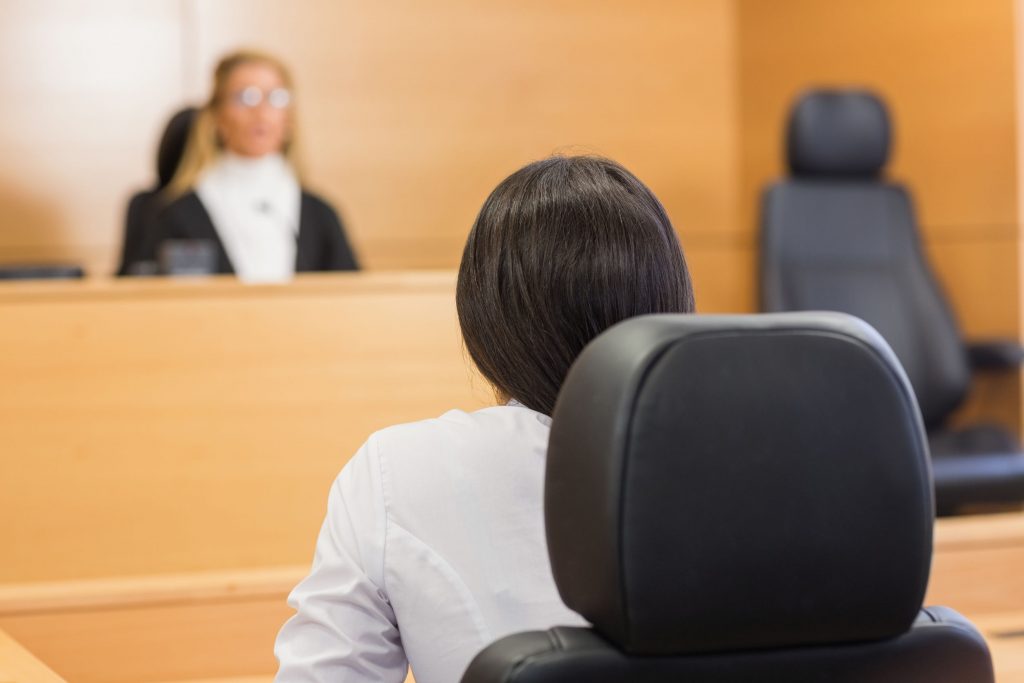 What type of cases do justice courts handle? All justice courts hear all types of misdemeanor cases. The cases are prosecuted by the Maricopa County Attorney's Office. The criminal investigations are generally handled by the Maricopa County Sheriff's Office, the Arizona Department of Public Safety, and the Salt River Police Department.
The types of criminal cases heard by Maricopa County Justice Courts include:
DUI (including Extreme DUI, Super Extreme DUI, and Drug DUI)
Assault
Disorderly conduct
Criminal trespass
Shoplifting
Domestic violence
Driving on a suspended license
Criminal speeding
The Justice Courts also hear civil traffic cases such as: photo radar tickets, parking violations, civil speeding, and HOV violations.
If you have an upcoming criminal case in a Justice Court and are looking for an attorney for criminal defense representation, call us today to schedule a free consultation. We're available 24 hours a day at 602-667-7777 or use our online chat form.
Legal Representation in Maricopa County Justice Courts
The criminal lawyers at the Lerner and Rowe Law Group have experience representing clients in every Justice Court here in Maricopa County. Below is a full list of all the justice courts.
Agua Fria Justice Court
Arcadia Biltmore Justice Court
Arrowhead Justice Court
Country Meadows Justice Court
Desert Ridge Justice Court
Downtown Phoenix Justice Court
Dreamy Draw Justice Court
East Mesa Justice Court
Encanto Justice Court
---
Hassayampa Justice Court
Highland Justice Court
Ironwood Justice Court
Kyrene Justice Court
Manistee Justice Court
Maryvale Justice Court
McDowell Mountain Justice Court
Moon Valley Justice Court
---
North Mesa Justice Court
San Marcos Justice Court
San Tan Justice Court
South Mountain Justice Court
University Lakes Justice Court
West McDowell Justice Court
West Mesa Justice Court
White Tanks Justice Court
What can I expect if I am being charged with a misdemeanor in a Maricopa County Justice Court?
The criminal attorneys with the Lerner and Rowe Law Group understand that being charged with a crime is scary and that most of our clients have no experience with the criminal justice system. Our criminal lawyers will take the time to explain the nature of the charges, the possible penalties, what to expect at each court date, and provide work with you to prepare a defense to the charges.
In Arizona, there are three classifications of misdemeanor offenses, including:
Class 1 misdemeanor. A class 1 misdemeanor is the most serious misdemeanor offense and is punishable by up to 6 months in jail, three years of probation (five years maximum probation for DUI offenses) and a $2,500 fine plus surcharges. Some of the most common class 1 misdemeanor offenses include:

DUI
Driving on a suspended license
Assault
Disorderly conduct
Criminal damage
Shoplifting

Class 2 misdemeanors. A class 2 misdemeanor carries a maximum punishment of up to 4 months in jail, a $750 fine plus surcharges and two years of probation. Examples of some of the most common class 2 misdemeanor offenses are:

Reckless driving
Leaving the scene of an accident
Criminal trespassing in the second degree
Criminal damage

Class 3 misdemeanors. A class 3 misdemeanor carries a maximum of 30 days in jail, one year of probation and a $500 fine plus surcharges. Common examples of class 3 misdemeanor offenses in Arizona are:

Criminal speeding
Assault
Touching with intent to injure, insult or provoke
Criminal trespass in the third degree
Contact a Phoenix Criminal Lawyer Today
A misdemeanor conviction can have serious consequences. If you are charged with a misdemeanor crime in Arizona, you should seek representation from an experienced criminal attorney. The Lerner and Rowe Law Group has a team of Phoenix DUI attorneys and criminal lawyers who can help you obtain the best possible outcome for your case. Call us today at 602-667-7777.