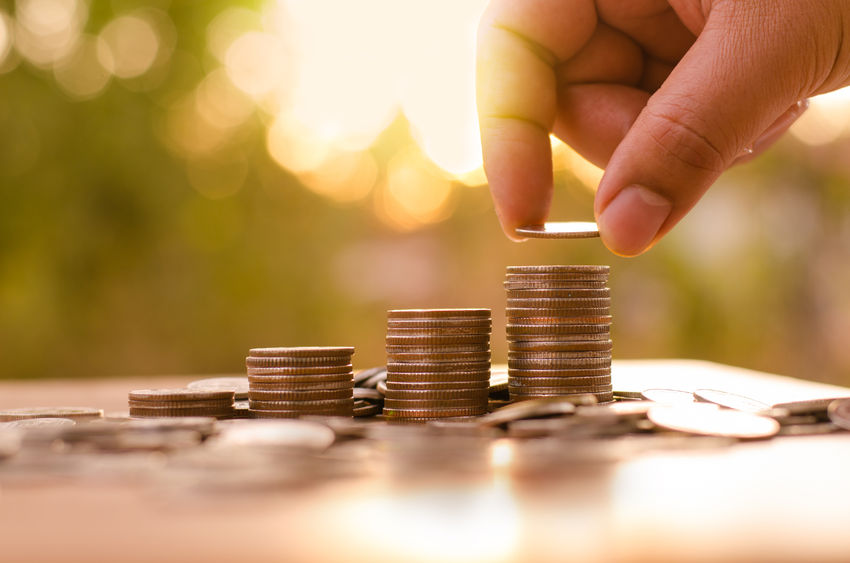 Filing for chapter 7 or chapter 13 bankruptcy isn't the end of the world. Yes, it's frustrating at first, but there are plenty of things you can do to get where you'd like to be. For instance, rebuilding financial security is not as difficult as it may seem, but there are some important details you should follow. Your experienced bankruptcy Phoenix attorneys for Lerner and Rowe Law Group and legal team are here with some tips on what to do after bankruptcy.
Know the Types
If you haven't yet filed for bankruptcy, you should make sure you understand the difference between a Chapter 7 and 13 are. Here with the Lerner and Rowe Law Group, our experienced Phoenix bankruptcy lawyers will determine which of the two would benefit you best. For chapter 7 bankruptcy, your non-exempt property and assets are sold to pay off your debts, and any remaining debt is forgiven.
Once you file this type of bankruptcy, with the help of your Phoenix bankruptcy attorney, you cannot file a subsequent chapter 7 for eight full years from your filing date. Most consumer debtors are able to keep most of their property as exempt property.
Contact our best bankruptcy attorneys to learn more about exempt property and exemption planning for a chapter 7. A chapter 13 bankruptcy involves negotiating to find a suitable plan for you to repay a portion of your debt. With this type of bankruptcy, you can retain your property and assets.
Keep the Paperwork
After filing for bankruptcy, keep all the paperwork. Don't throw any of it away. Documents such as your bankruptcy petition, notice of filing, discharge of debts, and all other documents are crucial to preserve and share with your bankruptcy attorneys and trustees.
These documents may also help you later on when you apply for a loan from a lender who is suspicious of your financial history, or if creditors try to collect money from you even after filing for bankruptcy. If this does occur, you'll then have the documents handy to prove what exactly was discharged. Additionally, this will show others that you are trustworthy and to be taken seriously.
Check Your Credit Reports
While it can be frightening to check your credit reports, especially after filing for bankruptcy, it's important to monitor your credit. By doing so you make sure nothing unusual is going on with your debts and credit score.
For example, an unusual debt shows up on your credit report that you believe should have been discharged when you filed for bankruptcy. You are now aware of it and can dispute it. This is just one example of how inaccurate information on your credit reports can hurt you. It's also not something you want to deal with when trying to rebuild your financial security.
Rebuild Your Credit Score
Luckily, there are plenty of ways to rebuild your credit score after bankruptcy. One option you may consider is taking out a secured credit card, which is a credit card with a limit based on how much you have in your bank account. If you pay the money up front and pay off the debt on time each month, your credit will improve.
In addition, you may consider taking out a secured loan. There are two types of secured loans: the first involves borrowing against money you already owe. The second involves paying toward a savings account.
Either way, you do not have access to your funds until the debt is paid in full. The financial institutions will report your activity to credit bureaus, which is why these loans are excellent tools for rebuilding your credit score.
One final thing you should consider is a co-signed credit card/loan. This requires someone of good financial history to vouch for you and hold you responsible for your payments. Be careful, though; the co-signer will have to pay back the debt themselves if you fail to pay your bills. This can ruin relationships and cause stress, so take this route only if you're certain you can pay your bills on time.
Still Wondering What to Do After Bankruptcy?
If you have questions about what to do after bankruptcy, contact Lerner and Rowe Law Group today! Our experienced Phoenix bankruptcy lawyers are here to answer any questions and help get you back on track towards financial freedom.
Drop in during our office hours Monday – Friday, from 8:00 a.m. to 5:00 p.m. or give us a call at 602-667-7777. You can also contact us online and check out our awesome LiveChat feature. Consultations are absolutely free, so make that call to Lerner and Rowe Law Group today!
The information on this blog is for general information purposes only. Nothing herein should be taken as legal advice for any individual case or situation. This information is not intended to create, and receipt or viewing does not constitute, an attorney-client relationship.