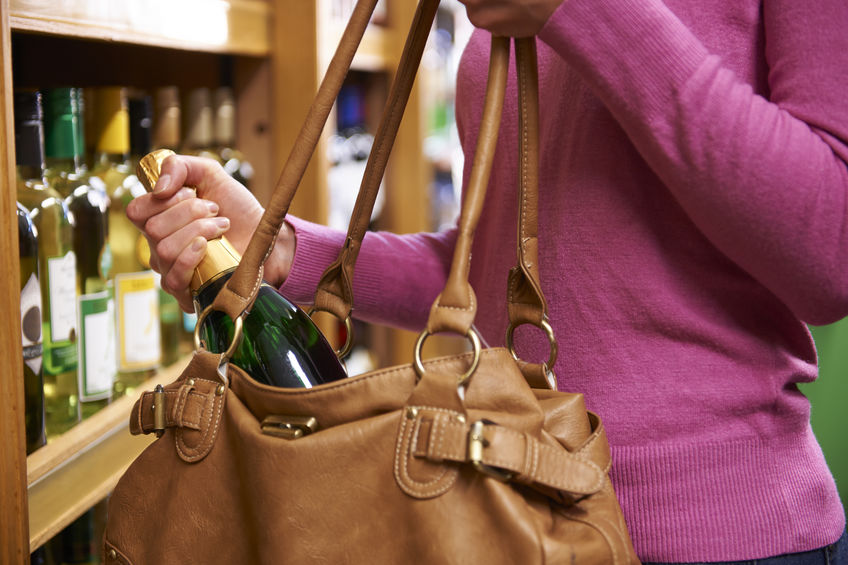 The holidays are a busy time. Money is tight. Pressure is also heavy to provide an excellent holiday season for your family. Don't fall into the temptation of holiday shoplifting. However, if arrested for shoplifting, follow these five tips. Also, give the criminal lawyers at the Lerner and Rowe Law Group a call today.
What is shoplifting anyways?
A theft becomes shoplifting when someone takes merchandise from a company with the intention to deprive them of the item(s). Sometimes, shoplifting is referred to as "retail theft" or "concealment of merchandise". Surprisingly, you don't have to leave the store for an accusation. Unfortunately, many people are arrested for shoplifting simply because they placed an item in their purse or concealed it in their shopping cart. Shoplifting charges can be more prevalent around the holidays with increased loss prevention staff and the increased number of store patrons.
What charges can occur?
There are different levels of charges for shoplifting. The very least is called an infraction, often referred to as a minor offense or petty theft. You could also be charged with a misdemeanor, meaning that the action was less serious than a felony. Shoplifters, often charged with varying degrees of felony shoplifting charges, benefit from having a criminal defense lawyer on their side.
If charged with an infraction, you will probably have to pay a fine. Charged with a misdemeanor? You could face jail time. Finally, felony charges commonly lead to larger fines and longer prison sentences. You want the criminal lawyers at Lerner and Rowe Law Group to help you navigate these possibilities.
Charged with Shoplifting? Follow these 5 tips.
Often, police do not catch shoplifters. Loss Prevention Officers normally patrol stores and malls. Initially, shoplifters deal with these LPOs. So, they will be talking with you and asking you questions. Do not answer their questions or apologize for anything

Never offer LPOs or police officers any money.

Loss Prevention Officers will relay anything you say back to the police.

When police arrive, you also do not have to speak with them. Respectfully tell them you wish to remain silent until your criminal attorney is present.

Both the police and Loss Prevention Officers will want to figure out if you entered the establishment with the intent to steal. If you did, this can also increase your charges.
Next, speak with the police. They will either release you with a citation or arrest you. Next, call a criminal defense lawyer. Criminal defense lawyers help you through the process when charged with holiday shoplifting.
Call your criminal attorney…
…and make sure its the criminal defense attorneys at Lerner and Rowe Law Group. We offer free consultations and affordable payment plans. Charged with holiday shoplifting? We will defend you and also be with you every step of the way. Plus, our criminal defense attorneys have representation in all city, state, and federal courts in Arizona. Call us today at 602-667-7777.
The information on this blog is for general information purposes only. Nothing herein should be taken as legal advice for any individual case or situation. This information is not intended to create, and receipt or viewing does not constitute, an attorney-client relationship.