Voted Best of Our Valley Phoenix Law Firm for Criminal Defense & Bankruptcy for 7th Year in a Row!

For the seventh year in a row, we are pleased to announce that our Phoenix criminal defense and bankruptcy legal teams were voted "Best of Our Valley" in AZ Foothills Magazine's online reader's poll contest.
It is an honor to be recognized once again as the best criminal defense and bankruptcy legal service providers to those who work and live in the Phoenix Valley.
Nailed for a DUI? Need assistance with a bankruptcy? Overwhelmed by debt? At Lerner and Rowe Law Group, our legal teams provide the best legal assistance around the clock. Just make one call to get the help you need and the best legal representation that you deserve.
Connect with us 24/7. Chat with a live representative now, call 602-667-7777 or submit a FREE online case review form.
Most Philanthropic Company 2018–2022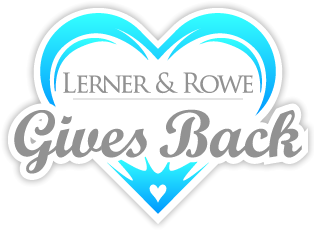 Our law firm is also actively involved in giving back to local community members, groups and organizations through our non-profit foundation, Lerner and Rowe Gives Back.
In another momentous achievement, our legal team also won the "Best of Our Valley" category title for most philanthropic company. You can learn more about our community partners and how we give back at LernerAndrRoweGivesBack.com. Contact us today for more information. You can find out more about our firm by connecting with us on Facebook, or also on Twitter.