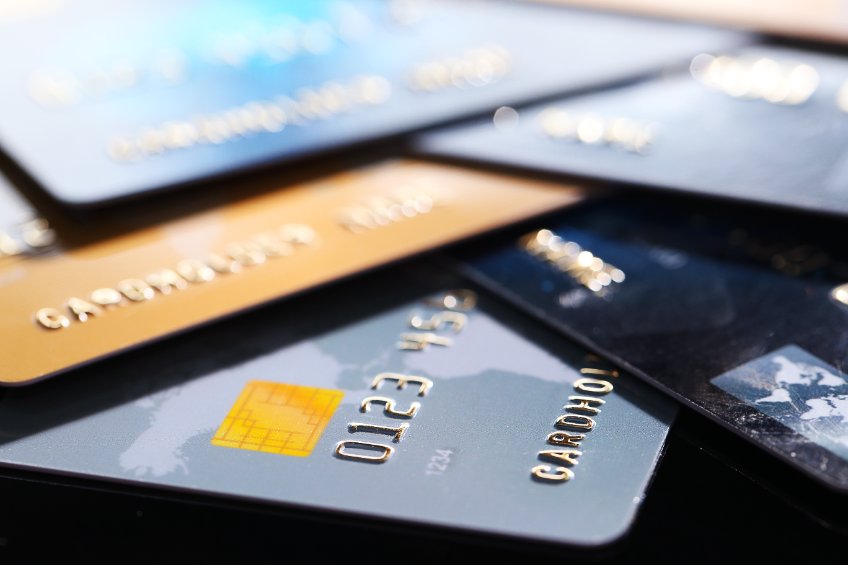 You might be wondering what happens to your credit cards when you file Chapter 7 bankruptcy? Can you still use credit cards? Before filing for Chapter 7 bankruptcy, you must know when to stop using your credit cards and what to do with them as the process continues.
Filing for bankruptcy is stressful. It's daunting to balance your home, family, work, and other responsibilities when dealing with massive amounts of debt. The bankruptcy process leaves many unanswered questions, especially about credit cards.
Here, the bankruptcy attorneys at Lerner and Rowe Law Group will answer some of your questions about credit cards and Chapter 7 bankruptcy so you can go into the filing process a little easier.
Will My Credit Card Debt Be Discharged During Chapter 7 Bankruptcy?
A Chapter 7 bankruptcy, often known as a liquidation bankruptcy, is a legal procedure that gives a person a new start and the ability to erase unsecured debts. A virtue of discharge implies the person is no longer liable for paying off their unsecured debts.
Unsecured debts include:
Credit cards
Car, personal, title, personal, and payday loans
Medical bills
Car repossession deficiency balance
Money owed on a broken lease
Utility bills
Can I Use My Credit Card When Filing Chapter 7 Bankruptcy?
You can use your credit card during the process of filing Chapter 7 bankruptcy. However, it might not be the best decision for your financial situation. You shouldn't take on debt you don't intend to repay if you know for sure that you're going to file for bankruptcy. It's possible that a creditor may contest the debt if you use your credit card to purchase unnecessary items. This is not common, but it is a possibility.
Should I Stop Paying My Credit Cards Before Declaring Chapter 7?
Typically, it is not recommended to stop paying credit cards before filing a bankruptcy. Before deciding whether to stop paying payments or file for bankruptcy, it's best to seek advice from an experienced bankruptcy lawyer who can review your situation and help decide if you should file for bankruptcy. If you stop paying your credit card and later decide bankruptcy is not the best option for you, it can ruin your credit.
If you eventually do decide to file for bankruptcy, you may choose to stop credit card payments.
Should I Max Out My Credit Cards Before Filing Chapter 7?
No, you shouldn't take on any more debt that you won't be able to pay back. If you decide to take on debt after deciding to file for bankruptcy, this could have unfavorable effects, especially if they are premium expenditures like jewelry, fine eating, entertainment, travel at your choice, etc.
Do I Have To Include Every Credit Card on My Bankruptcy Filing?
You must disclose the balances on all credit cards when you file for bankruptcy. You do not need to include cards that are paid off or those with a $0 balance. The creditor could opt to cancel it if they find out that you have filed for bankruptcy.
After Declaring Bankruptcy, Am I Eligible For a New Credit Card?
You should be eligible for a new credit card after bankruptcy. Those who have filed bankruptcy are often limited to secured credit cards. This is a type of credit card that requires a security deposit that acts as the card's credit limit. For example, if the deposit is $200, then you will have $200 to spend.
Should I "Zero Out" My Credit Card To Keep My Ability to Charge?
"Zero out" means that there is no balance on a credit card. Getting the balance to zero decreases the amount of debt owed in the bankruptcy process, however, you may still lose use of a credit card if you pay off the card balance before filing bankruptcy.
What Should I Do as a Credit Union Member When Filing Chapter 7?
Credit unions are member-owned financial institutions. If you have an account with a credit union and owe the union money, you should switch to a different financial organization with whom you have no outstanding debts. If you owe a credit union money and file for Chapter 7 bankruptcy, the credit union may be able to access money in your accounts to repay your debts.
Have Questions About Chapter 7 and Credit Cards? Contact an Arizona Bankruptcy Attorney.
Debt can ruin both your credit and your life—don't let it! Our Chapter 7 bankruptcy attorneys can review your situation and help you decide the best course of action for your bankruptcy. We will explain your options and help you make the best financial decision. We offer flexible, affordable payment plans for our clients.
To schedule a free consultation with one of our bankruptcy attorneys call us at 602-667-7777. You can also reach us by LiveChat, or request your free case review by completing this convenient form.
The information on this blog is for general information purposes only. Nothing herein should be taken as legal advice for any individual case or situation. This information is not intended to create, and receipt or viewing does not constitute, an attorney-client relationship.