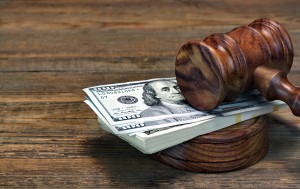 Looking for different types of Arizona Bankruptcy?
Lerner and Rowe's Arizona bankruptcy and debt consolidation team offers assistance with two different types of personal bankruptcy options:
Chapter 7 Bankruptcy
When you fall below a certain income level, filing for a bankruptcy of the Chapter 7 variety can help you get rid of your unsecured debt including:
Credit cards
Bank loans
Personal loans
Certain tax debts
Foreclosure or repossession deficiencies
Judgments
You can also hit a financial reset button. Although a chapter 7 is a liquidation bankruptcy, most chapter 7 debtors can keep most of their personal property and their homes.
Chapter 13 Bankruptcy
As a homeowner, a Chapter 13 bankruptcy may allow you to get rid of a second mortgage and change loan terms for your automobile. It allows you to establish a repayment plan with creditors that is spread generally over three to five years. This option provides home owners that receive a monthly income the opportunity to keep their home. In chapter 13, debtors may be able to keep certain property that would otherwise be liquidated in a chapter 7 bankruptcy.
Take Steps Toward a Debt Free Life
Take the first step towards a debt free life, contact a Lerner and Rowe Arizona bankruptcy attorney today!
An experienced and qualified bankruptcy attorney can help you to determine which bankruptcy option is the right choice for you, or if it is the right choice at all.
You may benefit more from another type of financial intervention, such as debt consolidation or debt relief. In either case, the guidance of a bankruptcy attorney who is familiar with Arizona state law is the best person to provide guidance in your financial matters.