Domestic abuse offenses are taken seriously in the state of Arizona. Depending on the circumstances surrounding the abuse claims against you, you may face minor misdemeanor charges or more severe felony chargesDon't put your future in the hands of a public defender.
Contact an experienced criminal defense attorney at Lerner and Rowe for a free consultation. Our legal team will review the evidence against you and any possible defenses that may help find loop holes in the prosecutors defense.
What is Domestic Violence?
The law defines domestic violence as frequent harmful behavior of one person towards a family member, spouse, intimate partner or roommate.
Five types of abusive behavior include:
Physical
Psychological
Financial
Sexual
Emotional
Accused of domestic violence? You need an experienced domestic violence defense attorney on your side. Contact us today at 602-667-7777 to schedule a free, confidential, and also, unbiased case evaluation.
Domestic Violence Defense Attorneys in Arizona
Our domestic violence defense attorneys and support legal team are here to provide support to those accused, or charge with abuse.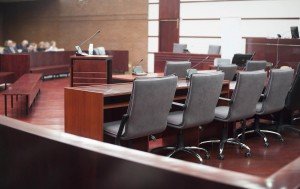 If you are found guilty of a domestic violence offense, your conviction may result in:
Mandatory counseling
Limited visitation rights with your child
Loss of gun privileges
Jail time
Long-term prison sentence
Contact us 24-hours a day, seven days a week to schedule an appointment and discuss your case. We will aggressively make sure that your personal rights are protected by providing you with the highest level of representation.
Chat with a live representative now, call our office directly, or submit an online case review form to get legal defense assistance with any domestic violence charges.